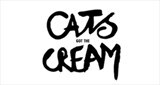 angmering, UK
NEXT DAY DELIVERY ON ALL UK ORDERS. GIIIRL GET IT FOR THE WEEKEND! WE SHIP WORLDWIDE. (Orders bought...
Giving back
I wanted to write a post on Charity shops, but I didn't know quite where to start, until I found this beautiful bag. I saw it yesterday gleaming at me through the window and immediately loved it, before I knew it was real leather and vintage! This has inspired me to write a post as I think we should all embrace Charity shops!

So it turns out it was a vintage Salisbury's bag, each side has lovely gold clasps which uncurl as you open them, releasing the gold metal frame to open. I recon the bag is 50's or 60's but you wouldn't believe it, it looks brand new!
This is whats so amazing about thrift stores, I would say I find 10% of all my vintage in them and I love it because our company gets to give back to all these amazing charities. Not forgetting you, when you buy our products your are helping them too.
For me vintage is about sustainability using what we have already got and making it look awesome! I am a minimalist at heart, I don't wear colour, I don't buy many new items of clothing, I have around 10 items that i constantly wear, and why would I need any more?
So I encourage you… don't be shy, step into a charity shop and get some vision… they are normally lovely people that are working for free, they love fresh meat!