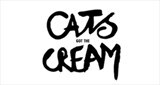 angmering, UK
NEXT DAY DELIVERY ON ALL UK ORDERS. GIIIRL GET IT FOR THE WEEKEND! WE SHIP WORLDWIDE. (Orders bought...
HELLO KITTY...
Hi to everyone out there…. We have just joined Asos Marketplace as a Boutique! We are so excited to start an amazing journey, & can't wait to share it with everyone that wants to.
If you don't know anything about us we are Cats got the cream. We sell high quality hand picked vintage pieces, so no 'riff raff!' We love standing out from the crowd and think EVERYONE should embrace individuality whatever it may be! Add us on Facebook and Instagram and spread the word! Peace.