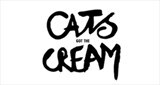 angmering, UK
NEXT DAY DELIVERY ON ALL UK ORDERS. GIIIRL GET IT FOR THE WEEKEND! WE SHIP WORLDWIDE. (Orders bought...
minnie mouse memories

Theres a few items of clothing that I remember wearing as a child which have to this day never left me and imprinted who I am today. First being a minnie mouse all in one matching suit which I literally wore to death, another a florescent yellow and black crop top and leggings set with tassels, but the main item I can remember were a pair of minnie mouse braces. I remember clutching them with pure admiration! This is why I love this particular jumper we have recently added to our collection. Inspired by some of my childhood favourites, I have created a few items which bring back those warm and font 90's childhood vibes! Our minnie jumper is awesome as it mixes vintage with new, giving you a snuggly, clean, spanking new jumper, yet still has the 90s vintage vibe with the embroidered patch. WIN!