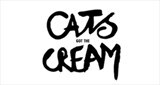 angmering, UK
NEXT DAY DELIVERY ON ALL UK ORDERS. GIIIRL GET IT FOR THE WEEKEND! WE SHIP WORLDWIDE. (Orders bought...
Spice it up...
The spice girls played such a big part of my growing up, musically they were the biggest girl band going and this of course effected mine and nearly every 9 year old girls style choices. some of the items we have added this week remind me of the spice girls, and have bought such a sense of nostalgia to our latest shoot, we thought it only appropriate to blog about it!
Adidas trefoil jackets £29.99 shop now.