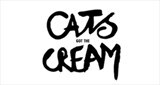 angmering, UK
NEXT DAY DELIVERY ON ALL UK ORDERS. GIIIRL GET IT FOR THE WEEKEND! WE SHIP WORLDWIDE. (Orders bought...
Spring in the office....
Yesterday It was time for a little spring clean, we chucked out lots of stuff, put a fluffy duster around the office and had a good old fashioned sort out! We like to keep inspired so we update "the wall" as I like to call it with new fashion images, made some bunting out of old vintage materials, and hung some honeycomb paper balls. Its good to keep it fresh looking we work in a small space so we need to make sure we don't get bored looking at the same stuff every day!