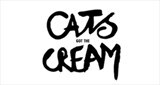 angmering, UK
NEXT DAY DELIVERY ON ALL UK ORDERS. GIIIRL GET IT FOR THE WEEKEND! WE SHIP WORLDWIDE. (Orders bought...
We'll add the extra Sparkle!
Christmas is my favourite time of year! I love everything about it, family, friends, mulled wine and presents! I have always made the biggest effort when wrapping personal girts anytime of year but Christmas is an exception. I love the look of all the presents wrapped under the tree with the extra bits of sparkle! That being said Nemo our Cat does like to devour most of the shiny bows so Ive learn to leave those until last minute now! We really do believe the packaging it part of the the item you buy- so we have made them extra special for the festive period! Take a look at a few snaps we took this morning of some parcels going out….

Sprinkles, stickers, sweets and hand painted gift tags are all part of the package!

All wrapped up and ready to go!