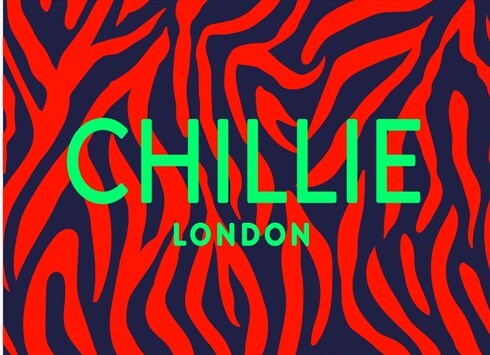 london, UK
WE ARE CURATORS OF PRE-LOVED CLOTHING SOURCING, RE-STYLING & RE-HOMING INCREDIBLE PIECES & OUTFITS...
How to Start Wearing Vintage

When it comes to vintage clothing the seemingly endless combinations of decades and styles can seem daunting if you're yet to discover the magic of re-wearing, but trust us, there's a world of fresh style inspo to be found. The Chillie London team have put together our ultimate beginners guide to start wearing vintage.
Start With a Staple
Introducing vintage to your daily outfits doesn't have to start with a total clear out of your entire wardrobe, that would be unrealistic, not to mention expensive. Instead, start with a single staple piece, something you can add into your existing outfits; something that works well with everything and slots into your wardrobe effortlessly. Think a chic leather trench, some fabulous flared jeans or even something as simple as some classic deadstock gold jewellery.
Bright doesn't Always Equal Best
Sometimes, people tend to associate vintage with the kitschy aspects of the past; don't get us wrong we love a statement piece, but there's so much more to vintage fashion than neon ra-ra skirts and lurex parachute pants. But don't immediately feel like you have to start with the more out there pieces, start simple and focus more on finding silhouettes and materials you like.
Mix Old and New
The best outfits are always a mix of vintage and contemporary, designer and high street. So don't think that in order to wear vintage, you've got to wear head-to-toe retro looks. Instead see this as an opportunity to flex your styling skills and to create some seriously elevated looks. 70's dress? Pair it with some modern boots or trainers. Vintage Levis? perfect to style with your favourite silk shirt and jewellery.
Do Your Research
Not sure where to start? What era really speaks to you? What labels to look out for? Do some research! Start by finding your style inspiration, someone who you think always looks fabulous and go from there; whether it's Paris Hilton circa 2000 or Marilyn Monroe in her Some Like it Hot era. Love a specific luxury designer label? Guess what, you can probably find some amazing vintage pieces of theirs for a fraction of the price of their current season, and the best part? You'll own a unique piece of that brands history.
Invest in What you Love
Not a fan of prom dresses? Easy, don't buy them. Love everything to do with handbags? Then focus your efforts on finding the most fabulous vintage handbags you can find. If you've already got a genuine love for buying, wearing and collecting a specific style, item or piece then being able to find fabulous vintage versions will be even more rewarding, and will add unique pieces to your collection.
Shop Around
Vintage shopping can be an incredibly fun hobby, or more like an extreme sport at times. Enjoy spending a Sunday afternoon travelling to far flung corners of your city to root around shop basements, eagerly picking through railings upon railings of pieces, after which you'll feel amazing when you find a piece that seems like it was just made for you. And if in-person hunting isn't your thing then there's a world of amazing online content (Chillie London being one of the best ones, obviously) curated especially for vintage lovers and newbies alike.
Wear What Makes you Feel Good
When buying any clothing, old or new, the most important thing is to always ask yourself 'Does this make me amazing?' if the answer is anything other than 'Hell yeah' then it's not worth a penny of your hard earned cash. Off the hanger something might look like the most amazing piece you've ever seen, but if you're not as obsessed once it's on then it's just going to sit in your wardrobe gathering dust.