VAT No: IE9331506J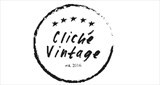 drogheda, Ireland
Our brand is about delivering both old and new vintage fashion era. We are always happy to provide what...
Cliche Vintage Latest Development
We have been working very hard to grow the business and we are excited about our latest development. We are in the process of updating our website www.clichevintage.com stay tuned for more updates and do check our ASOS page for the latest stocks.