New Stock Dropping Daily!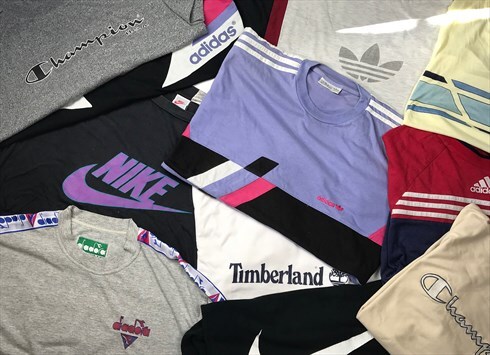 Top Rated Seller
Brighton, UK
Taking the Vintage world by storm, our exclusive international suppliers allow us to provide you with...
Positive

(175)

Neutral

(20)

Negative

(0)
Vintage Carhartt Workwear Pocket Polo Shirt in Navy Blue wit

Vintage Barbour Zip Hoodie in Grey with Embroidered Logo. Si

Vintage Henri Lloyd 1/4 Zip Sweatshirt in White with Embroi

Vintage The North Face Hooded Quilted Puffer Coat in Black w

Vintage Umbro Shorts in Grey with Pockets, Drawstrings and E

Vintage Lotto Shorts in Navy Blue with Pockets, Embroidered

Vintage Puma Shorts in Black with Pockets, Embroidered Logo

Vintage Ralph Lauren Polo Shirt in Green with Embroidered Lo

Vintage Tommy Hilfiger Hoodie in White with Printed Spell Ou

Vintage Barbour stripey scarf in Brown Yellow Red

Vintage Nike Short Sleeve Windbreaker Track Jacket in Navy B

Vintage Nike ParisT-Shirt in Navy Blue with Printed Swoosh L

Vintage Umbro Hoodie in Navy Blue with Pouch Pocket and Prin

Vintage Nike T-Shirt in Black with Printed Logo. Size S. Jus

Vintage Nike T Shirt in Red with Printed Logo. Size S. retro

Vintage Puma Basketball Shorts in Blue with Pockets and Embr

Vintage Burberry London Nova Check Shirt in Navy Blue with E

Vintage Chaps Knit Sweatshirt in Blue with Embroidered Logo.

Vintage France Football Shirt in Navy Blue with Embroidered

Vintage The North Face Hoodie in Black with Embroidered Spel