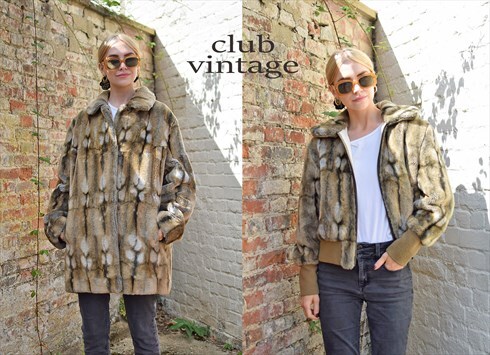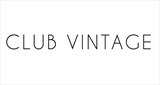 Brighton, UK
We specialise is 1960's - Y2K womenswear, outerwear, leather, shearling and beautiful occassionwear:...
A VINTAGE VALENTINE
With Valentine's Day just around the corner we've put together a selection of our latest dreamy offerings for those wonderfully romantic vibes. Keep up the romance, keep it vintage.
To help spread the love of St. Valentine, we are offering 10% off all purchases made at CLUB VINTAGE during Valentine's week, from Monday 10th until midnight on Sunday 16th. To snap up some cool vintage threads and get your discount too, simply enter 'LOVE' at the checkout.
Click here to check out our lovely vintage negligee, £45.
Click here for a closer look at the above photographed floral-print dress, £30.
Click here for the beautiful vintage kimono seen above, £40.
If you fancy whipping up something delicious in the kitchen this weekend then here's our favourite Valentine's-inspired recipe; like Jammy Dodgers but better!
Valentine's Linzer Biscuits
Ingredients

275g unsalted butter
130g caster sugar
250g sifted plain flour
250g ground almonds
100g raspberry jam
5 tablespoons icing sugar for decoration
Method
1.Cream the butter and sugar together until the mixture is light and fluffy. Beat in the flour a bit at a time, add the almonds and continue beating until the mixture becomes a slightly stiff dough
2.Shape the dough into a ball, wrap it in greaseproof paper or cling film and refrigerate it for about an hour
3.On a lightly floured surface roll half the dough to approx. 3mm thick. Cut as many heart shapes from the sheet as you can and arrange them on a baking tray
4.Repeat the rolling and cutting process with the other half of the dough but before placing the second batch on the baking tray cut out the centre of each heart with a smaller heart-shaped biscuit cutter
5.Bake in a preheated oven (170 C / Gas 3) for 10 – 15 minutes or until light brown. Cool on cake rack for 20 minutes
6.Spread the tops of the solid hearts with a thin coating of jam, lay a cut-out biscuit on top of each, pressing the two together so they make a sandwich. Spoon a dab of jam into the opening of each sandwich and sprinkle the tops with icing sugar before serving.