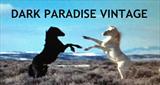 LONDON, UK
Sink your teeth into some tasty, hand picked vintage.. Psst. WE'RE A GREEN COMPANY All our packaging...
FREE UK SHIPPING THIS WEEK!
Take advantage of our free UK shipping all of this week!
Our handmade studded leather and feather headdresses are the perfect festival accessory. Team with a vintage camo shirt for a grunge look.
Crop tops are all the rage at the moment, we've customised some old (very large) floral dresses and turned them into super adorable summer crop tops!
Vintage baseball caps are bang on trend this season and we love this torqouise number.
A rucksack is a festival necessity … we love the aztec print on this one! We jazzed it up a little with studs and some rare vintage badges.
What better place to keep your valuables at a festival? Well close to your foofa of course! With one of our vintage bum bags you can be sure to keep your dollar safe.
If you havent already got one (or 5 in each colour) then wer'e sure to have the perfect one for you! Team with ripped skinny jeans or wear oversized with chunky boots and alota confidence!
Retro American football shirts are bang on trend 2014, as seen on all the celebs including Rihanna, Cara Delevingne and Rita Ora… all of those fashionistas can't be wrong…..? We've got oversized ones, bright ones, small ones and much more.. so you can afford to be picky!
Last four words – WE'RE OBSESSED WITH THESE!
What are you waiting for?.... GET SHOPPING!