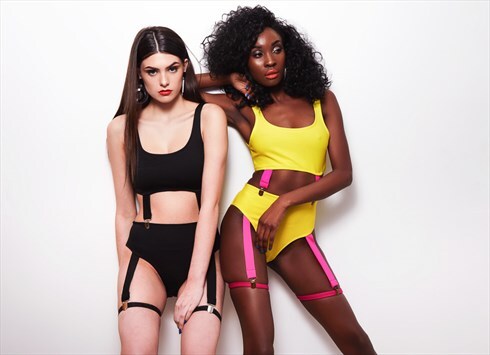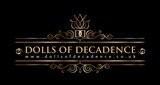 Birmingham, UK
URBAN, SEXY, CHIC Womenswear brand brought to you by independent designer, Paulinah Eboh-Sampson. ...
Bling it on!
It's beginning to feel a lot like Christmas… the one time of year, where Pat Butcher style earrings are a must and its totally accept to be-jazzle oneself with as much sparkle, razzle and dazzle, as they can find, for the party season. Well, if a tree can do so at this time of year, then why ever not!
In every female fashion outlet from now until the 31st December, you will no doubt see ample of sparkly numbers to choose from, and here at DDUK HQ, we've made no exception to give you all the glamour, we can manage with our latest limited collection: Façade AW13 .


Our allure for this winter comes by the way of layered tutu skirting, under heavily sequinned waterfall dresses- our GLIMMER dress, definitely comes to mind -and armour like embellishments , que DDUK'S BLING IT ON Bodysuit- great team with a pair of slacks or our GLORY Peplum skirt!


But, if you don't fancy walking around like a fully dressed Christmas tree, this party season, we'll suggest this racy alternative, our sexy GLAMOUR jumpsuit, which is available in this season's hottest colour, turquoise.

Fancy our GLAMOUR jumpsuit, in another colour? Yes- yes, we can (nodding, excitedly) Check out our Made-to-measure options the Dancing Dolls UK website, to order this or any of our pieces, in an alternative colour.
Our style tip: We recommend teaming your look with sky high heels- which does mean, your feet are likely to suffer, as a direct result. But we all know '_Fashion has no mercy'_ and you'll be thanking us later, when those elongated pins are racking you up, hundreds of little hearts on Instagram! Blood red lipstick is the lip colour of the season, so ensure to pop one of those into your purse for a sense of after-hours adventure.
We may have delivered our latest instalment, a tad later than expected, but we sure delivered it, wrapped up like a perfect present, with its very own bow! We are ready for you! Bring it on ….sorry, I mean Bling it on.

You view out the complete collection via our Facebook page, here and currently, shop items from the new collection in our ASOS boutique .
And because, Christmas is a time for giving, we're getting into the spirit, by giving you 10% off any full priced item in our ASOS boutique. Enter promocode: FESTIVE at the checkout, to claim your discount
Not to talk of all the other huge promotional savings to be had in there too! Go on take a peak.
Till the next time xoxo