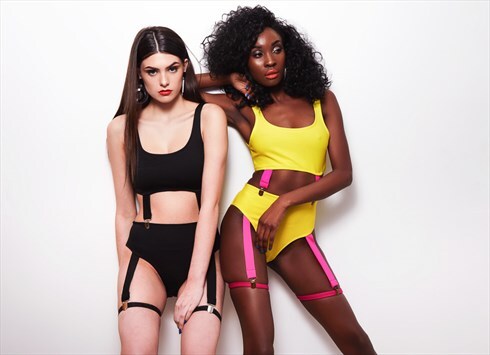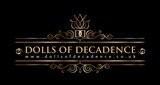 Birmingham, UK
URBAN, SEXY, CHIC Womenswear brand brought to you by independent designer, Paulinah Eboh-Sampson. ...
Dancing Dolls UK- StyleFile with Paulinah Eboh-Sampson: The party season
GET FESTIVE SEASON MAKEUP IDEAS: STYLED BY OUR VERY OWN CREATIVE DIRECTOR!!
The festive season is always a great time to bring on the high glamour, even more so than any other party night. From big hair to chandelier earrings and plenty of sequins- sequins and more sequins. Lots of sequins…you must have sequins! We're not entirely sure why this is. We're guessing, it must be the equivalent of the looking-like-a-human-Christmas-tree-wrapped-in-tinsel look, that we're all are going for.
Nevertheless, looking all sparkly and festive is definitely the dress code for the party season.
So all, those glittery eyeliners, eye shadows and lipsticks that enticed you to buy them from the makeup counters, over the last few months- the ones, you've never been sure, you're brave enough or known where to wear them to. The time is now!
However, whilst the dress code is to be as sparkly or glittery as fashionably possible; there are definitely rules to perfecting the Christmas tree look in style. No one likes the Christmas tree with ALL of the baubles, lights, candy, tinsels and everything else all haphazardly curated, which is we've enlisted the style tips of DDUK's very own creative director, fashion designer and stylist- Paulinah for some little style miracles, to see you right.
Paulinah has created 2 scrumptious Christmas inspired party looks, for you to sink your shellac nails into. Unless, you're a dab hand with the eye shadow brush, a bit of practice definitely won't go a miss in the eye department! But, without too much effort, it's very easy to recreate the glittery lips or eyes.
For the sparkly lips in LOOK 1.

You will need
•body art/cosmetic adhesive widely available on marketplace sites like Ebay and Amazon – apply thinly to matte lips, ensure the adhesive is not visible after application.
•Fine body glitter – Stargazer offer a wide range of glitter pots at a pocket friendly price. We've opted for the Glitzy Glitter Shaker in Red.
•A lip brush or cotton buds, for application- once you have applied a thin amount of cosmetic adhesive to your lips. Carefully apply your Stargazer Glitzy glitter shaker. The glitter should be applied in small quantities, either by rubbing or dabbing it on your lips to follow lip line. Allow to dry fully, before pressing lips together. Application should last 6-8 hrs, provided you avoid greasy foods. And- yes, you can still sip on your cocktails, without half of your lips ending up in your glass! You may find a cotton bud easier to use for the application of glitter.
Work that glitter pout, with either of this gorgeous lot! CRYSTAL , MOTIF
NOW YOU SEE ME

For glittery eyes, similar to LOOK 2


Paulinah recommends Urban Decays Heavy metal glitter eyeliner, available in 7 different shades. Apply after, application of eye shadow and complete eye make up with black liquid Eyeliner to frame the shape of your eyes.
Work those golden lids with our any of these:
TROPHY , PRESTIGE or TREASURE


Now, go beat that face till it glitters like a Christmas tree and party like rocks stars (without the guitars or bad hair)!
Follow us on Facebook, Twitter and/or Instgram .Till the next time xo