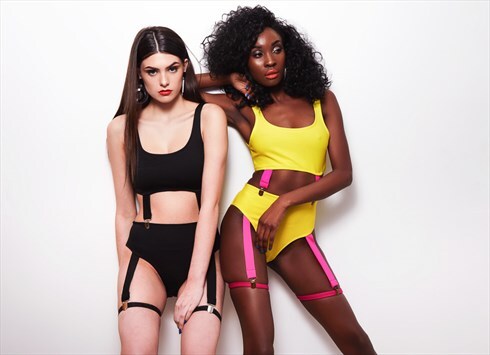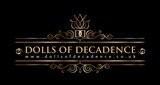 Birmingham, UK
URBAN, SEXY, CHIC Womenswear brand brought to you by independent designer, Paulinah Eboh-Sampson. ...
Dancing Dolls UK: NO GREY AREA Cruise 2013
We regularly, shy away from following key trends, so were a little reluctant to jump on the very now trend, that is completely invading the high streets at the moment- monochrome.
Despite Paulinah- designer at Dancing Dolls UK- considering exploring the monochrome hues in mid 2012, following the great response she recieved to a monochrome dress, she designed and wore to her brothers wedding.


It wasn't until, until images of Mrs Carter, aka Beyonce arrived at the 55th annual Grammy Awards, rocking that black & white top jumpsuit, deigned by fellow Birminghma bred designer, Osman Yousafeda, that a Dancing Dolls offering on the trend almost became a most!

Sure, we didn't see 'red carpet' in the ensemble. However, it was undisputable, how stirking and visually impacting this timeless combination is….so 'jumping on the bandwagon' we have.
Using the undenialable feeling of empowerment, combined with the sharpness of clarity which can be found in the collaborating of such powerful staple colours, we have created a collection that focuses on showing Dancing Dolls UK in a powerful, uncompromising way.
With a brand such as Dancing Dolls Uk; that continually allows persons to question its idenity, merely by the brands title, I always feel the need to reinforce what the brand is about. This collection is designed to disspell any queries of what the label is about and the expectations of what people percieve from DDUK. The collection simply states: This is who we are- this what we do….There is no grey area.

"To whom may question our identity…. We are Dancing Dolls UK- influenced by origins in dance, yet not restricted unlike the small minds, who see no futher, than to merely absorb that title 'Dancing'. We are 'Dolls' ultra feminine and sexy. We are sexy, so we pirouette around the provocative and flirt with risque. Therefore, we dress ostentatiously in body sculpting fabrics, experimenting with the fluidity of draping; to play up that notion of our origins. All blended into one tasty urban chic cocktail. We are Dancing Dolls UK. This is what we do, this how we do it….There is 'NO GREY AREA"
Photography by Gregory Mason. Model: Jemilla King. Styling & Concept: Paulinah Eboh-Sampson
To capture the direction of the collection and the brand asethic: "Where the back is the new cleveage". We portrayed a feeling of metroplolitan living- fully exploring the urban chic attitude of the label. The collection was shot in Birmingham, UK with particular attention to glass builings as our back drop.


The collection is available via our ASOS boutique, with prices ranging from £30-£90.00