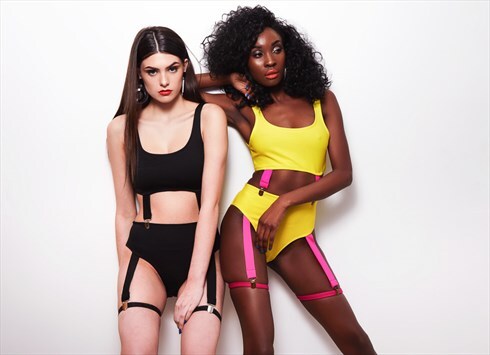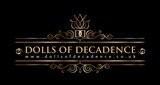 Birmingham, UK
URBAN, SEXY, CHIC Womenswear brand brought to you by independent designer, Paulinah Eboh-Sampson. ...
Dancing Dolls UK: S/S 2013 "Finally exhaled" Out 29th April!
We're going to Miami!! Our wee little brand is going stateside to make our international début at Miami Metropolitan International Fashion week- April 2013
On the 26th April 2013, we will showcase our much anticipated Spring/Summer 2013 collection "Finally Exhaled", at Miami Metropolitan International Fashion Week; it will be our first Spring/Summer collection since the brand launched in 2010.
The annual event, will take place at the Soho studios in Miami, Florida from the 25th- 27th April 2013 and will host an array of local and International designers- 15 in total, over the course of the three days.
We will be the only British brand taking part in this years event.

Since launching the brand in June 2010, we have being working hard on carving the brands aesthetic, with each collection constructed for Dancing Dolls UK, being carefully orchestrated to interpret her vision for the label.
"Finally Exhaled"- is the 4th ready-to-wear collection and 5th instalment for the line; sees a definite 'Reflection of Direction'. Paulinah- designer and creative for Dancing Dolls UK says she looked at past creations, created over the course of her time doing Dancing Dolls and has re-worked pieces to produce a collection with an almost ethereal direction- this representing freedom; the breaking free from the constraints and perceptions that have followed the brand, with its title 'Dancing Dolls'.

With such inspiration behind this collection, Paulinah says its also seemed a fitting time, to take the brand overseas, to try to break into the U.S market, particularly as at least 50% of Dancing Dolls sales are covered by the U.S.
Compared, by Jenny Holloway: director of Fashion Capital, to British designer Ossie Clarke, for her design and draping skills, Paulinah hopes this collection will showcase and represent not only the West Midlands Fashion, but the U.K scene in an applaud-able manner, as well as creating a buzz for Dancing Dolls UK in the States.


Dancing Dolls UK will be showcasing, "Finally Exhaled" SS13- a 20 piece collection comprising of swim and ready-to-wear garments at 21:00 U.S time on the 26th April ­
Armory room of Soho Studios.
2151 Northwest 1st Court
Miami, FL 33127
The collection will be available to buy via Asos Marketplace on the 29th April 2013! We are soooo excited!!
www.dancingdollsuk.com
www.twitter.com/dancingdollsuk
www.facebook.com/dancingdollsuk
ABOUT THE EVENT
The Miami Metropolitan International Fashion Week encompasses the rich cultural diversity that has shaped the city of Miami. The second annual Miami Metropolitan International Fashion Week will kick off with Day Wear, followed by Evening Wear, and finishing up with Swimwear.
The founders of MMIFW wanted to present a centralized and highly publicized opportunity for known designers to expand their market, as well as give up-and-coming designers an opportunity to launch their brand.
­A portion of all 2013 proceeds from the Miami Metropolitan International Fashion Week will go to benefit the charity Boys and Girls Club of Miami-Dade.
Credits-
Talia White Photography, Gainsborough Park Photography, Capture Imagery photography
Models- Charlotte Wagstaff, Sophie Stoer, Ria Ma
Make up- Sumi, Beck Hunting, Penny Grimley