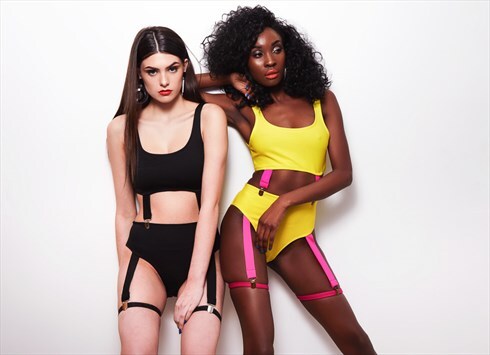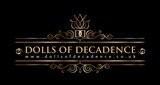 Birmingham, UK
URBAN, SEXY, CHIC Womenswear brand brought to you by independent designer, Paulinah Eboh-Sampson. ...
Flashing lights: Dancing Dolls UK razzles and dazzles at Leeds Fashion show 2013

This year we managed to get on over to Leeds 'Dress Me Beautiful' Fashion Show 2013, in person- to showcase, for the first time a snippet of the latest collection 'Façade' A/W13 from Dancing Dolls UK. Having presented our A/W12 collection via a Leeds based stylist, the year prior.
The event took place at Leeds Town hall on Friday 18th October.
Literally cutting and sewing till the last possible point, subsequently followed by a mini nightmare journey to get there, we eventually made it to Leeds from Birmingham, approximately 1 hour before the start of the show, at which point the doors were actually open for the arrival of guests! Talk about stress!
Note to self: always use a sat nav with up to date software, to prevent you from driving around for 45mins, only to find you're still in Birmingham!
For the first time, Paulinah- fashion designer, behind label Dancing Dolls UK had a support team, to attend a fashion show with! Consisting of Monique Chanel from Simply Beauitfy: beauty and styling consultancy and Rosie Billington, who is currently interning with Dancing Dolls UK. How marvellous!

We're yet to see any reviews on the collection, but was very totally delighted by the analysis Worldsno1model gave on DDUK, who complied a brief analysis on each brand, participating in this years show. Seeming to completely understand the Dancing Dolls brand, from the small portion of the collection shown on the day!
We work, really hard on the brands identity- trying to convey what the brand is about and why its called Dancing Dolls UK. So its, really rewarding when some just gets it!
Worldsno1model had this to say on DDUK:
"Dancing Dolls dazzles in sequins. Acknowledging the brand name, we saw dance inspired outfits- leotards were précised with gold hoop beading, skater style dresses were purple blue and black with revealing neckline. Closing the collection was an 80s inspired black sequin jumpsuit"
(They even grasped the 'razzle, dazzle' almost show girl concept, for this collection- amaze!)

We can do no more now, than sit back, agonising over the reviews, that are yet to emerge from various bloggers and writers on this event. It is quite nerve racking waiting to see these reviews, on our work – even more so, from an event as established, as Leeds Fashion show.
So whilst, we bite my nails and keep trawling the internet, in hope of a positive review for Dancing Dolls UK. We can be mildly content- for now, in the knowledge, that it made a mark on at least one person. Check out the label love DDUK is getting from this beaut on Facebook. Whoop!


Till the next time. Love DDUK xoxo
Look out for the full collection 'Façade' coming soon to www.dancingdollsuk.com.


Make sure to follow/like us on FACEBOOK, INSTAGRAM & TWITTER , for the first collection previews!
Leeds Fashion show images by Mike Distras. WildChildMedia