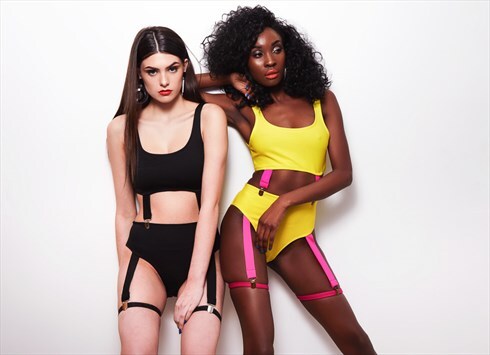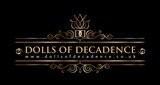 Birmingham, UK
URBAN, SEXY, CHIC Womenswear brand brought to you by independent designer, Paulinah Eboh-Sampson. ...
Gift wrapped and ready to get festive?
So who's ready for the festive season, then? You're not?!- O dear!
Well- technically neither are we! Even if, at the time of writing this blog entry, there are only like 41 days left till the main event. However, we are happy to announce that, that party inspired limited edition A/W13 collection, 'Façade'- you may have seen it, peeking its head above our horizon- is actually almost ready to go on sale! Eeek! Yep, yep (nodding frantically) We have been working off our derrières!
Just check out what we've been up to, at the doll's house over the last few months, in a bid to have our gift wrapped dresses ready for you to gift yourself! Tis the seasoning of giving- isn't it and charity does begin at home? So why would you not?!

From cutting and sewing to runway shows and photo shoots. It's been helluva crazy!

With splashes of some of the seasons, key colour trends; the pinks, the turquoise and enough glitz to rival any tinsel infested Christmas tree. We think we just about pulled it off! Phew!

We'll leave you with a few sneaky behind the seam shots and DDUK shenanigans of late. As well as some of the pieces available to purchase shortly in our ASOS boutique and all DDUK outlets.

Remember, our products are made to order and we operate a 3 working day processing time on all purchases. So make sure to order early to avoid disappointment.


18th December is the final day for standard UK shipping. 23rd December for Express shipping and even earlier still for International shipping! Please enquire about Festive season shipping dates for your country.
Don't forget to follow us on any of our social media platforms: Instagram , Facebook and Twitter – where you can pre-order any of the pieces, you have seen so far, from the new collection…or just to keep up with our views on popular culture, get promo code's and see what else is popping at the Doll's house!
Till the next time xoxo

www.dancingdollsuk.com- Join the revolution….If you don't know, you better get to know