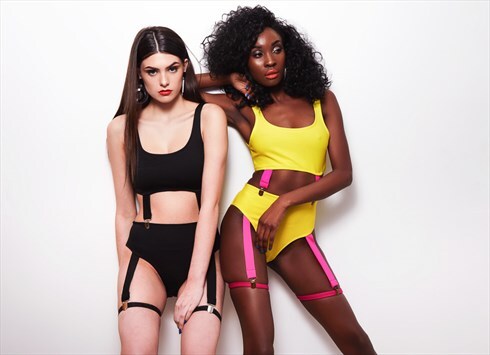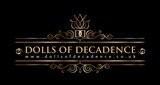 Birmingham, UK
URBAN, SEXY, CHIC Womenswear brand brought to you by independent designer, Paulinah Eboh-Sampson. ...
JUMP out in your birthday SUIT
At this time of year, we can always rely on the Xfactor's styling team for an up to the minute account on what the hottest current trends are; from them we can learn that this season, as well as ball breaking skinny jeans –worn by men- being uber cool. It is also, largely acceptable and apparently awesome for men to roll around in leather skirts, worn with pop socks or leggings! NOT! Yes -we are briefly talking about the continued fail and more fail ensembles (in our opinion) that the boys from Rough Copy are forced to endure, each week.
But as that is a 'hot' trend, we would rather not revel in further. Let's keeping it moving- to talk about the other hot, Xfactor trend, which we've noticed…..and love! The rise and rise of the jumpsuit! And as we have been championing this key wardrobe piece, for the looooongest time, you'll know that this is totally up our street.


It seems like the Xfactor style team cannot get enough of them either, with each week at least one of the female star of the show, being spotted wearing this faultless ensemble.
Jumpsuits are increasing becoming wardrobe favourites for their versatility; and can be dressed up or down to suit any occasion. Remember: Jumpsuits are a full body piece, so getting the right type of jumpsuit for your body, is crucial to you, not walking around looking like a sack of fabric and can not only add inches to your leg length, but will also compliment your frame. A few other STYLE TIPS to consider: Plunging necklines will help elongate the body and for more covered up style a long necklace or belt can help break things up. Ultimately, accessorise, accessorise, ACCESSORISE….and just in case you didn't quite catch that. ACCESSORISE!
We've recently launched our latest edition- the CRYSTAL sequin jumpsuit with cowl neck (pictured right of collage)- cos it's party the season of full on snazz and we can't think of anything that says snazz, better than sequins!


So, if you were one of the those millions who sent the search engines into 'sequin jumpsuit' frenzy following former Xfactor contestant, Tamera Fosters appearance on the show; not once but twice wearing this hot look, then this might be just what the doctor ordered. Shop jumpsuits now!
All our jumpsuits are made to order Find out about how you can get any of our jumpsuit featured in this blog made in a colour of your choice via our made to measure service.

Whether, it's a Christmas suit, new year's eve suit or birthday suit, you're after.
We got a jumpsuit for that!
Until the next time. The DDUK team xx