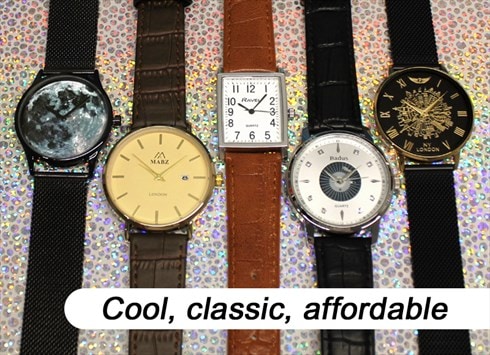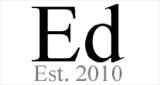 London, UK
Cool, classic, affordable watches with friendly service and multi-item shipping discounts always available...
Never Mind The Classics! Stunning Watches in Gold & Silver
We're offering two stunning 'just landed' watches, both offering superb style – the only difficult decision is picking your favourite!
A classic look in two brilliant flavours, these watches are a must for a rock-solid retro look. Key specs include a precision three-hand movement with long battery life, an awesome radiant face, matching hour markers with intricate minute detail, date window and matching strap.
We have to admit our favourite is the brown and gold watch, simply for the way the light catches the face and the contrasting faux-croc strap. The silver and black isn't to be sniffed at either, the mono combination is truly timeless.
Better still, these models are fresh for 2014 and include a smart drawstring pouch, perfect for keeping your watch protected on the rare chance you take it off!
Get the Brown Classically Designed Gold Watch here!