VAT No: 261102848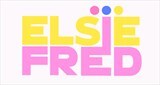 LONDON, UK
Our company believes in the most empowered, fiercest version of you 🔥 We're on the quest to dress...
Clothes Show Part Deux!
Ahhhhhhh what can we say?
It never fails to deliver, we absolutely love the Clothes Show. As it draws to an end the sadness dawns! :( From Caggie Dunlop to Nanny Pat, The celebs have been buzzing about Since Friday.
So with some 3am nights creating and crafting we finally got it all together! We went for the admission bay till, full glitter ball and neon Elsie and Fred centre piece, with of course, our very own Arctic Monkeys D'Floor! This is what it looked like
These little badboys were some of the favourites and flew out upon placement of the hangers!
!https://marketplace-images.asos.com/fa/009f2ad2-60fa-4bbb-af61-0a15d1e966b4_huge.jpg(Some of Our Bestsellers)
Just to confirm sometimes….....
Our Bohemian Jewels spread across the globe from Afghanistan to Tibet went with us
We all have our own individual taste and style within and Elsie and Fred, and try to amalgamate them all in some way shape or form. Natalies vibe is the bohemian, the moon, the stars and the free willed. We incorporated that through the table top of jewels!
The whole show was rammed! Loving the Vibes coming from Elsie and Fred
We didn't have to look hard to snap some absolute beauts that came through our stall, we have more o.o.t.d's on our instagram www.instagram.com/elsieandfred but these two abolsutely killed it all day!
We also just loved this outfit!! 90's to the MAX!
Clothing aside, customers were searching for that Christmas Present with a litte something special, and alot of them found it with this cute little bracelet set!
'Love You To The Moon & Back! http://elsieandfred.bigcartel.com/category/women-jewellery
You can find these on www.elsieandfred.com
We absolutely loved the Clothes Show and cannot wait until ClothesShowLive2014!
You can visit us on www.elsieandfred.com and find a little bit for everyone!