VAT No: 261102848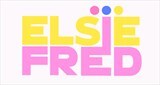 LONDON, UK
Our company believes in the most empowered, fiercest version of you 🔥 We're on the quest to dress...
Coming Soon!
It's January and everyone is poor, it sucks, it really does suck. However, The show must go on! So this is what we're up to. We are currently planning a huge overhaul including new stock, models, bloggers, more stock, summer, spring, more summer and more stock. We're on the hunt for new models to join our small gang around the Coventry/West Midlands area. So if you wish to get involved or know anybody who may please don't hesitate to drop us an e-mail at sales@elsieandfred.com
So! bare with us for now, the stock is low we know and we are working very very hard behind the scenes to get our new collections together and shot on set, which we are tres excited to show you all!