VAT No: 261102848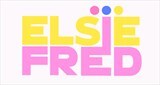 LONDON, UK
Our company believes in the most empowered, fiercest version of you 🔥 We're on the quest to dress...
Jewellery for the Divine & the Damned
So, we did a shoot last week dedicated to our jewellery collection Elsie's Rocks. It was such a fun shoot to do and we are pretty happy with the results! Our jewellery is sourced from all corners of the globe. We find out gems in South America, Asia and the Middle East. Heavily bohemian inspired with amazing tribal influenced pieces often handmade and set with semi precious stone.
We love how you can go full bohemian gypsy adding crochet, lace and kimono's or toughen it up to add a bit of deliciousness to your grunge look.
All of this collection is now live in our boutique!