VAT No: 261102848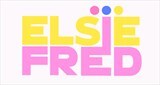 LONDON, UK
Our company believes in the most empowered, fiercest version of you 🔥 We're on the quest to dress...
Sassy new stock drop!
The new season's in full flow and we're excited to show off a divine new stock drop!
We love collaborating with the blogeratti, Sita Abellan is our latest woman crush. Loving her in our black pvc two piece!
Grab 20% off our best selling Twin Moon halter top by subscribing to our mailing list, subscribe at www.elsieandfred.com
We love a behind the scenes shot! Ryan working some magic with model babes, Pfion and Jake…