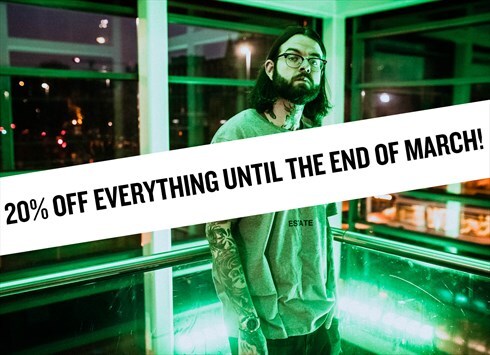 Leeds, UK
Independent Garment Dealers since 2014 specialising in Eco-Friendly streetwear. Our passion is style...
20% OFF EVERYTHING UNTIL THE END OF MARCH!
You heard right!
We are marking down all our products by 20% until the end of march!
Some items are nearly gone so do not miss your chance to get them while they are still here.