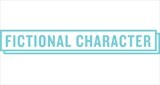 Glasgow, UK
Founded in 2016, Fictional Character is a streetwear brand that is crafted with women in mind. Our speciality...
About Us
Founded in 2016, Fictional Character is a streetwear brand that is crafted with women in mind. (Mermaids Shell lookook)! ut statements especially for her and every member of the girl squad.
"Find your tribe. Love them hard".
Our muse is girl power through the ages, with a dose of geek chic. We have a massive flirtation with metallics, furs, and pastels, often pairing them all for a unique statement which is unrivalled by the mundane high-street offering. Key items include blouses, shirts, skirts and even smoking jackets – our style is for those who want to step out of the box, and find themselves somewhere totally different.
All pieces have the same sense of strong identity, which means contemporaries can enjoy similar styles whilst still wearing unique and individual pieces. In fact, our collection is specially curated to lend itself to the customer's personality – whether the style signature is classical, bohemian, maverick or minimalist, we offer bespoke solutions for those who take their fashion with a twist.
Each season, we only create small numbers of our products, which ensures that they remain unique and individual. Once our stock is gone, it's not repeated although we learn from our best sellers and endeavour to add to our range with collections that continue to evolve in style and personality. All of our pieces are totally combinable, so we take the stress out of styling with items that come together for a top to toe finish.
"Personality begins, where comparison ends"
It's not just our style that serves to be stand-out, but also our supply chain which is deliberately housed only in the UK. In fact, all our clothing is made by our in-house team of designers who are based in the busy hub of Glasgow. Our tightly controlled supply chain ensures we can monitor our quality levels and only serve to deliver product which is truly excellent.
If you've had your fill of cut and paste fashion, you'll be happy to know that there is an alternative. An offering that doesn't mean forgoing your love of feminine fashion (and shiny things) but which does ensure that you can match style to individuality. That's not to say that we aren't inspired by trends, on the contrary, we worship them but translate them away from a mind-set that says we must appease the masses by focusing on niche groups of consumers who value the importance of high-quality individualism.
Our most recent collection shows flirtations with unicorns, mermaids, fairies and other fairy-tail creatures which serve to keep this collection whimsical, girly and deeply coveted.