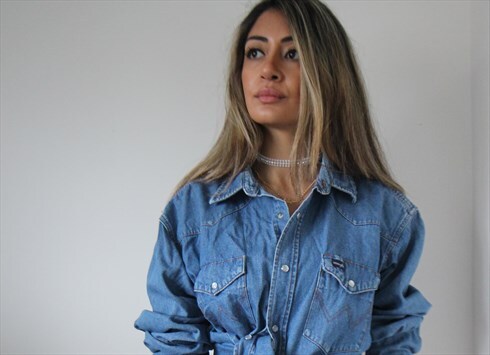 London, UK
It's often that in the darkness, we find the light. We are a hand made/ customised London based clothing...
Positive

(67)

Neutral

(3)

Negative

(0)
'Simple' Baby Pink Flares

'Simple' Sky Blue Velvet Co-ord

Swing Dress

'Simple' Pink Velvet Halter
Buyer
charlottecarter2000

'Simple' Black Velvet Flares
Buyer
tamaracranerobinson

'Simple' Midnight black Velvet super crop

'Outa Controll' tie dye slash tee.
'Simple' Baby Pink Flares

'Simple' Sky Blue Velvet Co-ord

'Simple' Black Velvet Flares
'Simple' Baby Pink Flares

'Simple' Black Velvet Flares

'Simple' Black Velvet Flares
'Simple' Baby Pink Flares
'Simple' Baby Pink Flares

Hand painted galaxy cat black tee

Evil Genius cupcake co- ord
'Simple' Baby Pink Flares

'Simple' Black Velvet Knee Hole Leggings

'Simple' Sky Blue Velvet Co-ord