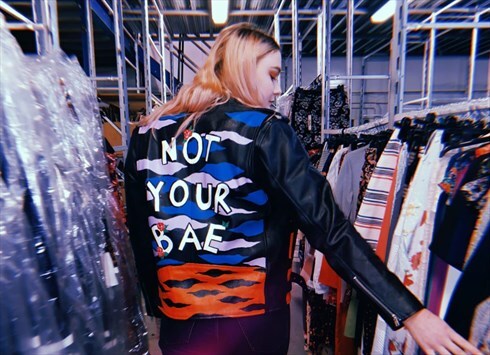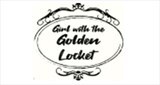 London, UK
SUSTAINABLE. SECOND LIFE. SASS. Up-cycled Pre-loved Clothing & Accessories With Hand Embroidery or...
It's All About Me, The Girl With The Golden Locket...
An Introduction…
Girl With The Golden Locket is my creative outlet, my passion and my brand. 9 till 5 I am fortunate enough to be actively working within the fashion industry for a commercial womenswear supply chain as a fashion designer. I have been doing so for the past 5 years in the beautiful east end of London. As I have progressed in my career, I have become increasingly aware of the effects fast fashion fads have over young peoples' relationships with clothing, as well as the heavy tolls on the planet. The purpose of my brand is to recycle, rework & re-establish the mentality of make-do and mend, but with style and sass.
The Details…
I up-cycle second hand clothing using a variety of handmade techniques of leather painting, embroidery, beading, bleaching & tie dye methods. With the thriving trend of sustainability in mind, each garment is a uniquely designed creation which has been up-cycled & handcrafted with love, opposing the temptation of fast fashion's speedy what's hot & not forever changing checklist. Fun fact the name of clothing brand stems from my staple style statement, every day I wear a golden locket necklace (photographs on the inside yet to be added, an ever lasting bullet point of my to-do life list).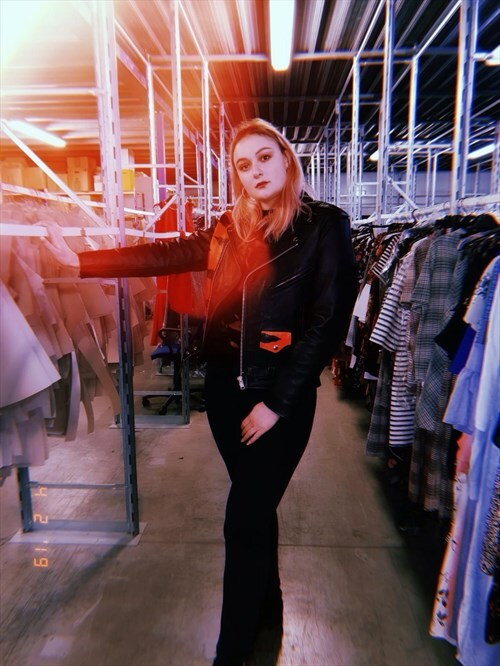 Items are sourced from a variety of vintage or charity shops alongside bargains from eBay or Depop. Sometimes even some of my own collection of unused & unloved clothing are rejuvenated. In short an absolute bargain hunt! Design wise my weekday involves sketch packs to fit a commercial market, so my preferred way of working, whilst in my home studio (code for extremely-messy-but-organised-fun-living-room) is to go freehand & let the embroidery or paint evolve as my idea for each design objective grows. This enables the product to be a truly one-of-a-kind style statement, not to be found amoung the high street giants or inside another fashionista's wardrobe.
Inspirations I absorb from a multitude of sources, catwalks to street wear, historical artworks to my personal Instagram feed. Working piece by piece rather than seasonal collection allows me to focus on what hand crafting approaches work best for the garment in question. The most experimental of my pieces are those that have been reworked using dye washes, these need an open mind & a fingers crossed approach. This brings an element of fun, as you can never truly imagine the final result!
The Message…
We have all watched David Attenbourgh's recent documentaries & absorbed the knowledge that plastics are naughty for the environment. But it's not just plastics, discarded clothing often ends in landfills rather than the charity shop due to convenience or an ignorant behaviour towards the environment. Fast fashion's impact is a growing concern however, easy steps can be taken at home to help our planet without going full green peace in all aspects of our modern day routines. Worried about being photographed in the same outfit twice on your social media? Donate & swap outfit choices with your friends! Want an outfit that nobody else has? Be creative & buy vintage, rummage in charity shops or go wild at a kilo sale! Or better yet buy a piece from my ASOS Marketplace boutique where unwanted clothing has been given a new lease of energy!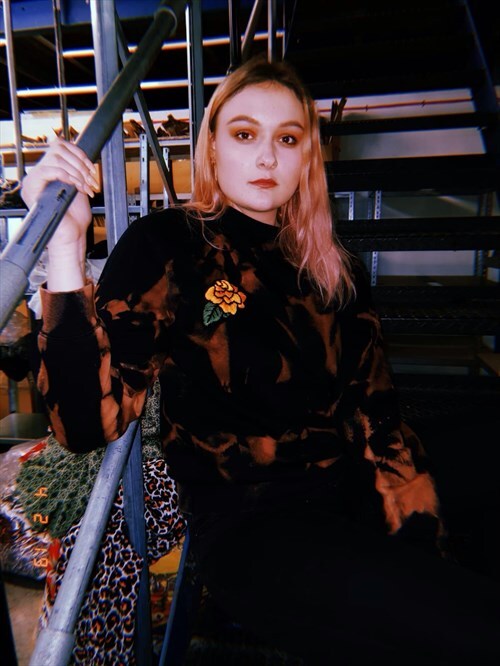 Aspirations…
My desire for my brand is to continue up-cycling second hand clothing for fashionable & environmentally conscious people, to shine a light on the importance of sustainable options within the fashion world & develop my style further as an artist.
Get In Touch…
Any questions about my work or creative methods please feel free to get in contact!
Jade Naomi Wainwright
girlwiththegoldenlocket@hotmail.com
P.S
Special thanks to our golden girl, Marianne for always helping with modelling for product listings, being always so brilliantly encouraging of my work & looking beautiful in these brand introduction photo shoot snaps!