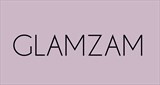 London, UK
We're the girly girls' go to glam boutique for a mix of the best statement accessories.We're the queens...
Easter Treats
Hey glamdolls, Easter is around the corner , and whats better than baking some perfect cute and yummy treast for your Easter celebration! Check out the easy and DELICIOUS white chocolate easter egg cupcake recipe.
Recipe& Photo Credit: Garnish and Glaze www.garnishandglaze.com
WHITE EASTER EGG CUPCAKES
PREP TIME
30 mins
COOK TIME
18 mins
TOTAL TIME
48 mins
Serves: 12 regular or 24 mini
INGREDIENTS
For the Cupcakes:
1⅔ cup all-purpose flour
½ teaspoon baking powder
¼ teaspoon baking soda
½ teaspoon salt
½ cup butter, melted
1 cup sugar
¾ cup buttermilk (or whole milk)
¼ cup sour cream
2 teaspoons vanilla
2 egg whites
For the Frosting:
⅔ cup (4 ounces) white chocolate chips, melted and cooled
5 ounces cream cheese, room temperature
3 tablespoons butter, room temperature
½ teaspoon vanilla extract
1¾ cups powdered sugar
1-2 tablespoons milk
For the Topping:
1 block of chocolate (I used about 1 ounce of a chunk of chocolate almond bark)
24-36 Cadbury Mini Eggs
INSTRUCTIONS
For the Cupcakes:
Preheat oven to 350 degrees F. Line muffin tins with cupcake liners (12 regular, 24 mini, or a combo of 6 regular and 12 mini).
In a mixing bowl, combine flour, baking powder, baking soda, and salt.
In another bowl, melt butter and whisk in the sugar, buttermilk, sour cream, and vanilla. Add the liquid ingredients to the dry and mix until just combined. Set aside.
With an electric mixer, beat egg whites until soft peaks form. Fold into the batter until combined.
Spoon batter into cupcake liners (I like to use an ice cream scoop for the regular size cupcakes and a cookie scoop for the mini). Bake mini cupcakes for 9-11 minutes and regular cupcakes for 15-18 minutes until toothpick comes out clean. (If you are baking mini and regular cupcakes, bake the mini ones first and then the regular.)
For the Frosting:
Melt the chocolate in the microwave on low in 20 second increments, stirring after each. Let the chocolate cool down for about 15 minutes so it is not too hot that it melts the butter and cream cheese.
In a mixing bowl, beat butter and cream cheese on medium speed for 1 minute. Add the melted chocolate and vanilla and beat anther minute. Beat in the sugar a little at a time, mixing until until light and fluffy. Add milk 1 tablespoon at a time if needed to reach desired consistency. Place in a piping bag with tip and pipe onto the cupcakes.
For the Topping:
Using a vegetable peeler, shave the chocolate to create long chocolate shavings. Sprinkle over the freshly piped frosting and then top with Cadbury Mini Eggs.
Happy baking glamdolls ,
Stay glam,
XO