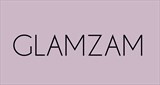 London, UK
We're the girly girls' go to glam boutique for a mix of the best statement accessories.We're the queens...
Hot Off The Red Carpet
Here are a few of our most favourite dresses from the Grammy Awards last night.
Taylor Swift absolutely slayed it in her midriff and full skirt in bold red and cerise pink by Altelier Versace – so daring but she totally pulled this one off. Winning look and winning album! Congrats Taylor!
Glitzy & shimmering dresses seemed to be popular on the red carpet last night. Adele arrived in a black Givenchy number.
For the more daring, cut out dresses were a hit on the red carpet – Selena Gomez in Calvin Klein navy sparkling number , Alessandra Ambrosio & Bella Hadid all bared a little with these gorgeous gowns.
Now for the worst dressed- what was Dencia , Joy Villa thinking? This was totally a miss – lets hope they find better stylists for their next appearance to redeem themselves!
Stay Glam,
XO