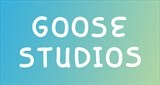 Brighton, UK
Unisex sustainable fashion. We make affordable fashion that doesn't cost the earth. Designed in Brighton...
Goose Phat Studios, Our Ethos...
We're new round here, but we wanted to let you guys and gals know what we're about…
Goose Phat Studios is built on taking life a little less seriously and letting the good times become the memories we make. It's the starting to point for bringing each one of our designs to life.
We give space to friends, creativity, music, adventure, disco dancing…rather than getting caught up in a serious, humdrum life.
We exist to provide you with the clothing to accompany a good time. It'll hold up to the nights out that last till sunrise and will put a smile on ya face when you pull it on to face the world the Monday morning after.
All our clothes come with the highest Organic credentials. We believe everyone should have the option to make sustainable choices without it breaking the bank.
Check out our storefront, give the boutique a follow and join us over on our insta @goose_studios for exclusive discounts and promos.
Big love x x x