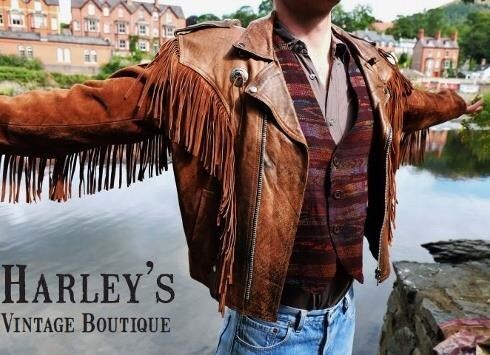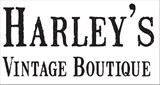 Llangollen, UK
North Wales #1 vintage shop. We stock hand-picked and carefully graded quality items for all you vintage...
Festival Fever
The Festival season is officially upon us and we're offering some top vintage fashion tips to set you out from the crowd.
We have given one of our loyal customers to write a guest blog for us, and the topic she has chosen is vintage festival fashion. I hope you enjoy her story as much as we did…
I'm Sarah, and I, like you, am a customer of Harley's Vintage Boutique. I've been in love with the shop ever since it opened; I even remember the first time I visited. It's the kind of shop where your eyes dart everywhere as you can't focus on one single object, it all kind of overwhelms you. I was so excited when Harley asked me to write a guest blog for the boutique's marketplace page and decided I have to talk about Vintage Festival Fashion.
There's no better way to stand out from the crowd than wearing 'vintage' this year. Festivals always bring out the inner hippy in all of us, the 70's boho/hippy look is all over the high street and catwalks. There is a lot of inspiration out there. I think it's safe to say that you should still pack your flower head garland and wellies, but throw in some key vintage pieces into your rucksack to make your festival look 'different'.
A few years ago I went to 'Wilderness' festival in Oxfordshire. It was a dream!! There was a lakeside spa with hot tubs and champagne, there were Yoga classes and midnight raves in the forest. There was even a double decker bus serving crumpets and tea. I really embraced the atmosphere and luckily I'd packed my favourite vintage pieces to really look the part.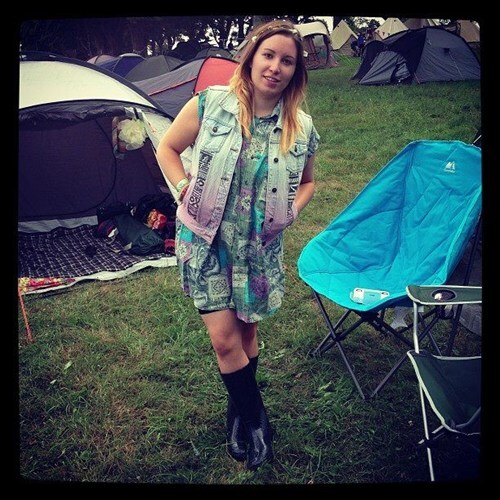 My favourite look was this….I teamed my vintage silk shirt (which I bought from Harley's) with a dip dye denim waistcoat I bought from Forever 21. I also wore some lace trim cycling shorts underneath to make my outfit more practical.
I pulled it all together with my Glittery Black wellies and flowers in my hair. Luckily the weather was so warm I was able to wear this during the day whilst exploring the festival site and seeing the live bands perform.
Harley's has a lot to offer to anyone planning on going to a festival this year, here are two fab looks which I think would be perfect at the likes of Glastonbury and Isle of Wight Festival.
I love this first look. This white crochet lace dress is so cute. I would team this with some tan leather, ankle boots or of course the festival staple 'wellington boots'. Harley has paired it with a pair of summer platforms and a cool Pharrell style hat which also works very well. Let's just hope it doesn't rain because this chic boho dress won't stay white for long if it does.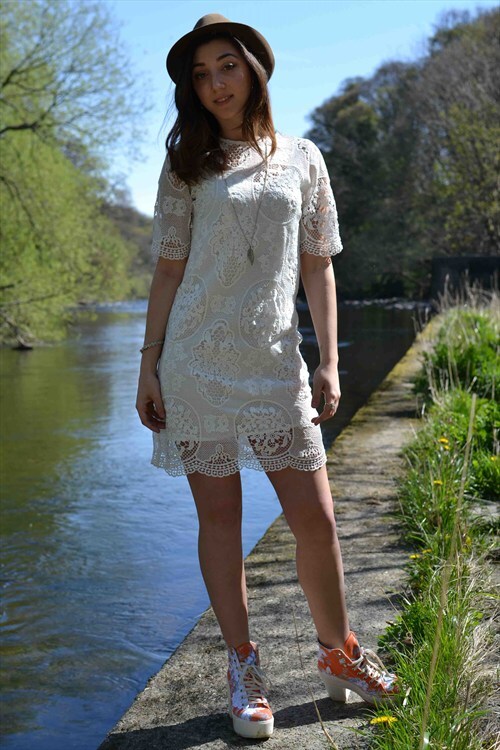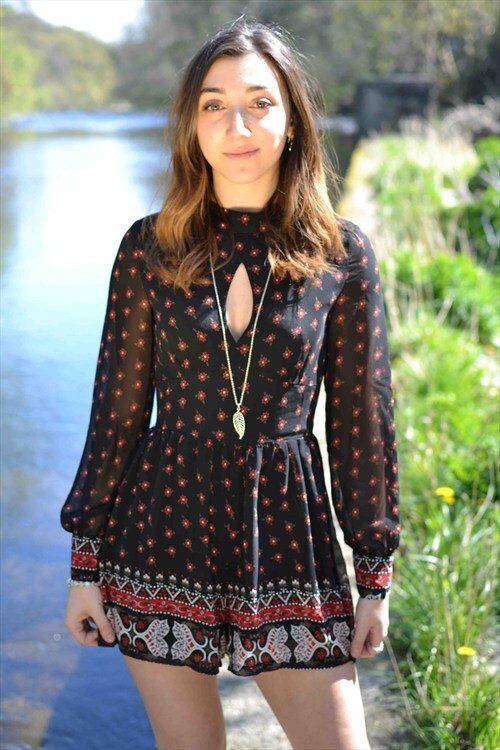 This next look is a lovely long sleeved 'ditsy' floral playsuit. I love the pattern on this and accessorised with a leaf pendant necklace. It's perfect just on its own. I would style it with a vintage, mini satchel bag to keep all of your festival essentials handy.
Sadly I'm not going to any festivals this year. but if I was I would definitely be going to Wilderness again as the headline act is 'Bjork'. I always find the smaller less well known festivals have much more character.
Let's hope we have a long and glorious summer this year so that those of us who aren't going to a festival can still wear our vintage festival fashion to all our other summery adventures.
Sarah x