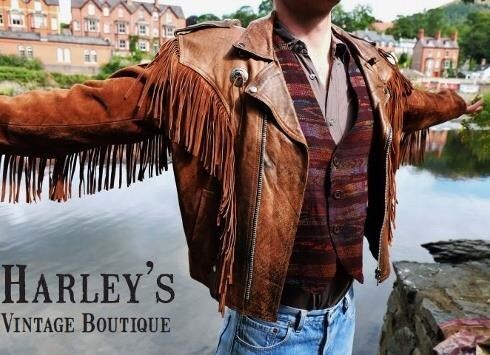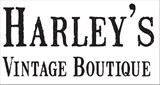 Llangollen, UK
North Wales #1 vintage shop. We stock hand-picked and carefully graded quality items for all you vintage...
Watch Out, Harris is About!
We predict that the revival of Harris Tweed will only continue to grow stronger this year, with men's tailored blazers being a consistent best-seller in our store.
This year has seen the popularity of Harris Tweed increase and sales for their cloth doubling compared to last year! Fashion designers Vivienne Westwood, Chanel, Prada and Jean Paul Gaultier are among those who have featured Harris Tweed in their collections, raising it's profile considerably over the last couple of years. We predict that this year will be the year that Harris makes it's big come back since it's heyday in the 60's!
High street stores and brands such as Topman, Clarks, Dr Martens and Nike are now using Harris Tweed in their products; with the latest fashion giant to strike a deal being Primark! Even the celebs are wearing it; Kate Middleton, Gwyneth Paltrow and Madonna are all reported fans. Even the man himself, Ben Affleck was seen wearing it in the blockbuster hit Argo.
Harris tweed is no longer an old mans jacket but now appeals to fashion lovers on the high street!
If you are looking for your dream vintage tweed then drop us a message with your measurements and we will see what we have in stock for you!

(Pjoto taken from http://parade.com/59627/susankelley/a-quintessentially-kate-material-harris-tweed/)

(Photo taken from http://www.theguardian.com/film/2013/apr/09/harris-tweed-argo-cia-tony-mendez)

(Photo taken from http://www.fashionbeans.com/2014/primark-harris-tweed-collection/)
Primark is one of the latest high street chains to announce a deal with Harris Tweed to appear in their stores.

(Photo taken from http://www.joesdaily.com/style/harris-tweed-x-clarks-2012-fallwinter-montacute-lord/)

(Photo taken from http://www.eukicks.com/harris-tweed-x-nike-sportswear-air-royal-mid-air-royalty/)