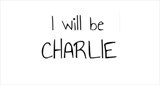 calgary, Canada
EXPRESS INDIVIDUALITY
Farm House Love
Otherwise known as 'The Acres', sits a beautiful, multi acre, lot on the hill overlooking the small town of Revelstoke, British Columbia. A quant town nestled in the mountains, where railroading brought this town together. Now-a-days it is a well renowned ski destination for many people worldwide.
Revelstoke must be one of my favourite places in the world, a hidden gem of Canada where people drive past on the Trans-Canada Highway without realizing its beauty. Where you can wear overalls and gum boots to the local bar and no one is giving you funny looks. Where snow piles up so high in the winter where you can't see front doors and best of all the beautiful victorian and rustic homes that still stand.
The acres is a farm house built in 1911 – and is now owned by some reckless young men who are following their big mountain dreams. We wanted to recreate the beauty of this old gem and re create images that could of once happened many years in the past.