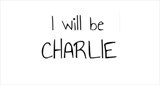 calgary, Canada
EXPRESS INDIVIDUALITY
The Vintage Project '18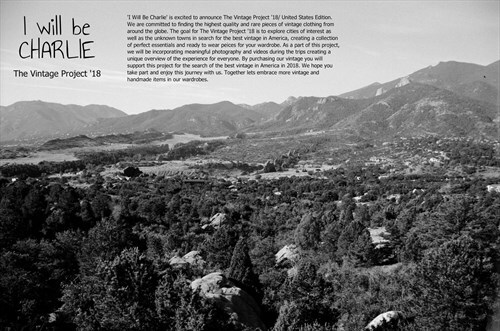 New Year New Vintage
I Will Be Charlie is excited to announce The Vintage Project '18/ United States Edition.
We are committed to finding the highest quality and rare pieces of vintage clothing from
around the globe. The goal for The Vintage Project '18 is to explore cities of interest as
well as the quant, unknown towns in search for the best vintage in America, creating a
collection of perfect essentials and ready to wear peices for your wardrobe. As a part of
this project, we will be incorporating meaningful photography and videos during the
trips creating a unique overview of the experience for everyone. By purchasing our vintage you will support this project for the search of the best vintage in America in 2018. We hope you take part and enjoy this journey with us. Together lets embrace more vintage and handmade items in our wardrobes. If you are in the area and would like to join the hunt for vintage, we'd love to meet you!