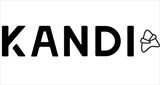 Hoddesdon, UK
Kandi Clothing is an independent menswear brand established in 2012 with a desire to provide high quality...
Top Quality Hoodies
At Kandi we look forward to winter as we get the chance to show off our superior quality hoodies.
We believe our hoodies really are the best out there!
Have a try for yourself and let us know your thoughts, we welcome all feedback.
We are also proud to announce that this winter we are now offering our hoodies in XS.
Stay warm!!!!
The Kandi team