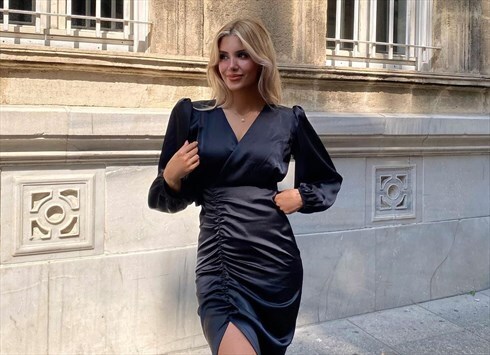 London, UK
Two inspired women with a burning desire to revolutionise women's wardrobes. We have brought our powers...
Goddess Satin Cotton Fitted Shirt Dress
Who says a shirt dress can't be stylish? This cotton satin mini shirt dress feels as good as it looks. With a simple, tailored design that will flatter your figure, this collared shirt dress has a curved hem, long sleeves with button cuffs and a full-length concealed button placket for a more sophisticated look. The material features a Goddess logo, and you will feel like a Goddess every time you put it on, whether you're wearing it around the house on a lazy weekend or strutting your style around town.