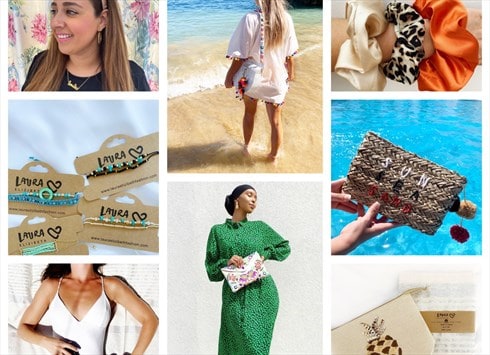 Hagley, UK
Laura Elizibeth is your go to destination for unique, stylish and fun accessories. Taking the accessories...
Welcome to Laura Elizibeth
Hi Everyone ♡
I founded Laura Elizibeth in 2018 after my unsuccessful attempts to find the perfect accessories. I identified a gap in the market for a ladies brand of goods that are fun, bright and unique.
I have a strong passion for the latest fashion and trends, and a background in buying and working within the fashion industry. I always knew I wanted to start my own brand and share my knowledge.
I have always been keen to buy high quality products but at competitive prices. This is a key focus for me when designing and sourcing products for Laura Elizibeth.
I wanted to bring products to the market that are individual, stylish but at great prices!
Laura Elizibeth has grown over the first two years and is now segmented into key product ranges:
Laura Elizibeth Holiday
Laura Elizibeth Hair
Laura Elizibeth Jewellery
Laura Elizibeth Bags
I hope you love the collections as much as I love designing and sourcing them for you.
Don't forget to tag us in your pictures and selfies on Instagram @lauraelizibeth_
All my love
Laura Xo