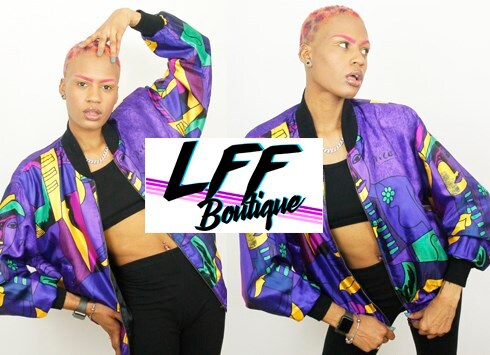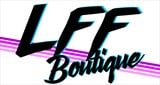 Birmingham, UK
Live for Fashion Boutique! Bright statement vintage, curated accessories & independent branded clothing...
Best Bits From Our Camden Pop Up Shop!
We love Camden Town!
It was sad to leave our Collective 69 pop up shop but we had an absolute blast while we where there! Thanks to everyone who came in and chatted, shopped and partied with us while we were there!
Although we were only there for two weeks we wanted to create an awesome shopping environment that channelled the 1980′s underground scene in New York with graphic printed walls and neon flashes that transformed the space into a wonderland of statement vintage clothing and one off art work.
We kicked off our pop up shop with a launch party full of fun signature cocktails , goody bags featuring 90′s accessories/ old skool sweets and awesome music from DJ Fabienne!
Collaborating with An Original Leroy was fabulous with their début collection 'smash and grab' adding brash, bold and unapologetic independent clothing to our eclectic mix of statement vintage pieces from the 80′s and 90′s. We love their style and range of separates including unisex sweat tops, bottoms, vests, tops, and womenswear separates including body-con dresses, bralets, crop tops, unitards and skirts. Check out their website for the full range "http://www.anoriginalleroy.com/"
We had an amazing time at Collective 69 and can't wait to get on the road again so look out for our next location! Our full Pop Blast collection will also be available on our Asos Marketplace very soon so you won't miss out!
If you missed us at our pop up shop here are some pics of our best bits just for you!
Love LFF XOXO