London, UK
We provide men and women's vibrant vintage statements and head turning one-offs. Think bold colours and...
Spring Fling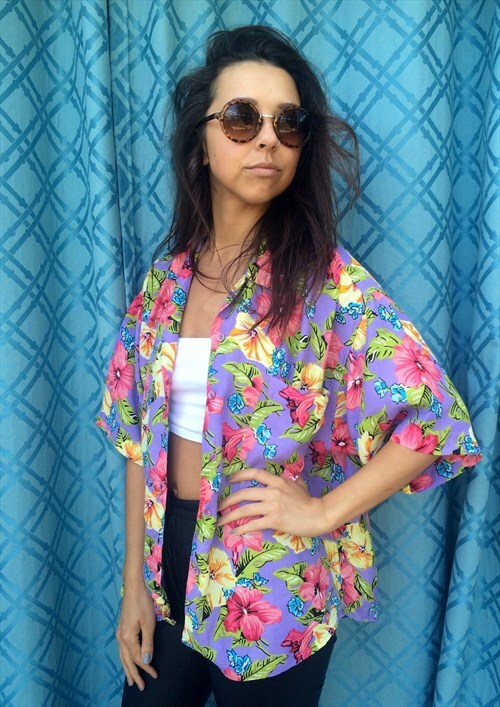 HAPPY MAY BANK HOLIDAY
Whether you're sipping a mojito, tucking in to a juicy hot dog or having a well deserved Netflix and chill with your old pals Ben & Jerry, we hope you're having a lovely Monday bank holiday!
What to do now you ask? I have an idea; you could browse our NEW additions to the shop! There are shirts GALORE on the shop at the moment, partly anticipating the festival and holiday season fast approaching but also just to add a little edge to your vintage wardrobe. These beauties are perfect to chuck on over a plain outfit for an effortless look to make you feel and look like a SS15 god/goddess!
And that's not the half of it. HELLO new skirts, dresses and kimonos! The two skirts below are two of my particular favourites. I've teamed them with a nude strappy top for a pastel perfect look, an outfit just right for a garden party or summers day.
Oh and not to mention, there are even more reductions on sale items! Some items are now under £5!
Anyway, stop reading this, have a peruse at the items we have to offer, and go and ENJOY the rest of your bank holiday!
Over and out – Elixir Boutique
PS keep your eyes peeled for items coming soon: vintage cream and camel coloured tops, MORE vintage shirts and kimonos!