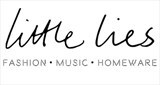 Dundee, UK
Little Lies is inspired by great tunes and beautiful things. We love 70s boho style, anything to do with...
I Was At Coachella, Leaning On Your Shoulder…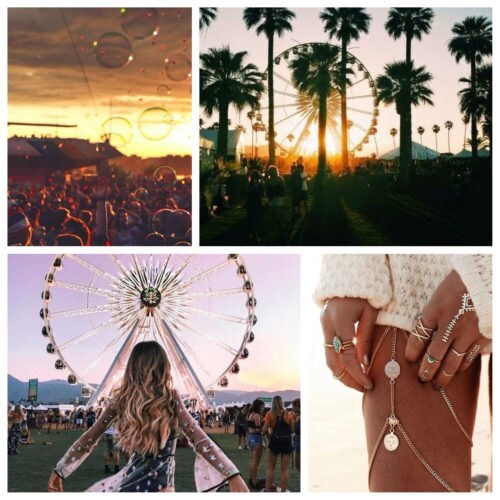 It's that time of the year again, the time of the year where our love of fashion and music join forces and create a magical (and often muddy) weekend. It is of course festival season! This is the season we look forward to all year round. Every year we chuck on our old favourite biker boots, layer up in fringing, leather and jewels to belt our hearts out along with our favourite bands and be surrounded in a field with our favourite people. It's heaven on earth- minus the portaloos and 3-day unwashed hair, here's hoping heaven has functioning bathrooms.
Coachella always kick starts the festival season and provides us with all the inspiration we need. There's no better way to find inspo for our festival wardrobe than beautiful people in the Californian desert showing the rest of the world how it's done down on the West Coast.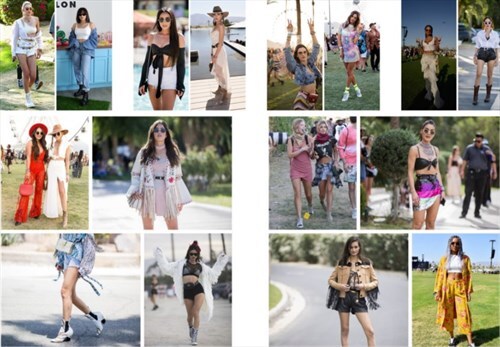 Little Lies HQ have been obsessing with all the different Coachella looks this year and some of our favourite key trends have been making huge appearances. We are loving everything from colourful crochet, to tie tops, to bead and sequin slips. No festival wardrobe is complete without a chunky boot and a tonne of layered necklaces to complete that boho look, and the Coachella crowd had it by the bucket full. We are also completely in love with Western influences this year; pair your delicate slip dress with vintage cowboy boots, and a big ass hat. For a little more subtle nod to the western trend, try a western belt. You can wear this with cut off denims or cinch round your waist to add an extra bit of edge to a white lace dress. The possibilities are endless and we swear this belt will become your new staple piece for any festival! To be completely honest, our favourite look was from the yodelling Walmart boy… anyone with the confidence to pull off a belt buckle that big deserves to be crowned King of Coachella.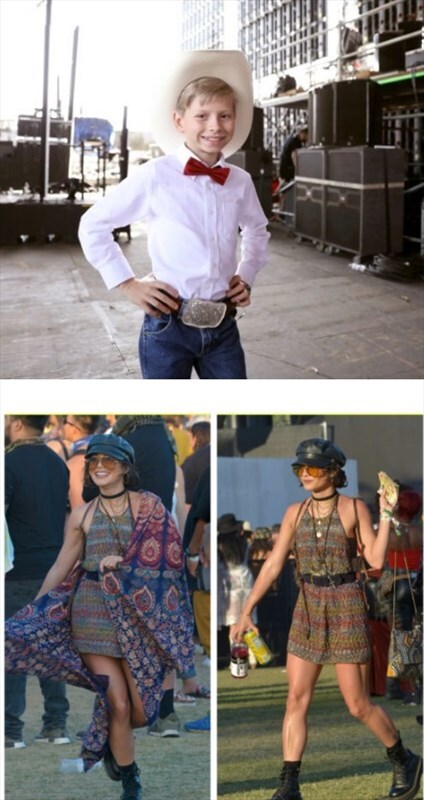 Speaking of Royalty, the reigning Queen of Coachella has done it again! We are loving her crochet dress and that amazing paisley kimono. Her accessories are absolutely killer too, docs and a baker boy hat are top of our list this summer.
We are stocked full of festival goodness here at Little Lies. Festival season is where you can really shine- you have the freedom to wear fishnets, biker boots, vintage leather jackets, sequins, glitter and every colour on the rainbow. You might not get away with sequin hot pants to the office, but at a festival you can be as creative and crazy as you like. This is where we step in, we want you to have fun with your clothes and we aim to provide you with killer pieces to let you fully express your individual style.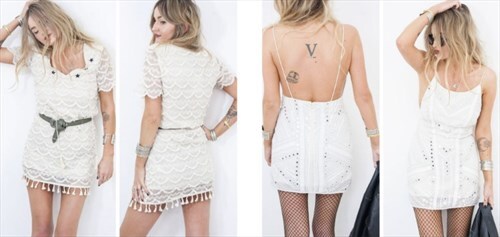 Our Dakota Dress and Dream Catcher Slip are the perfect little white dresses to use as a canvas for your festival look. The detailing on both of these beauties are enough to wear as show stopper on their own, or you can pair with fishnets, a western belt and switch up it up with added kimonos or jackets.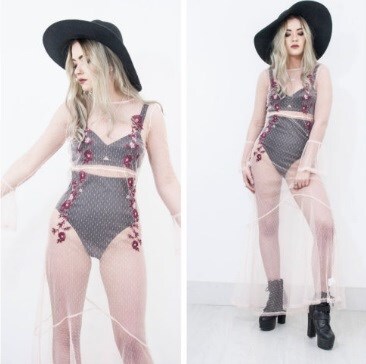 Talking of show stoppers, this sheer maxi is a Coachella dream. We love the floral embroidery and the shape of the dress. Pair with a chunky biker boot to add a little bit of Little Lies edge and you're good to go. Check out the Coachella Rose Embroidered Maxi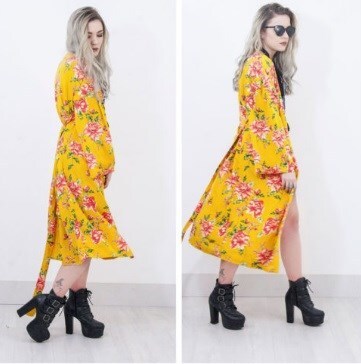 Festivals and kimonos come hand in hand, and the Marrakech Garden Kimono is our top pick for this season. It's bright, floral and midi length – everything we love in a kimono.
We love playing around with colours and different fabrics for festivals. Our Jimi crochet top is a killer piece for a festival that you can pair with vinyl trousers or denim shorts for the easy "I just threw this on" look we all try so hard to achieve. We are also loving the deep, bold mustard colour of the Arizona tie top . Tie tops made a huge appearance at Coachella and we can see why; this beauty is so easy to style and with that dramatic sleeve and colour, you can let the top do the talking with minimal effort. This is a major plus when it's day three of camping and all energy to look good has disappeared.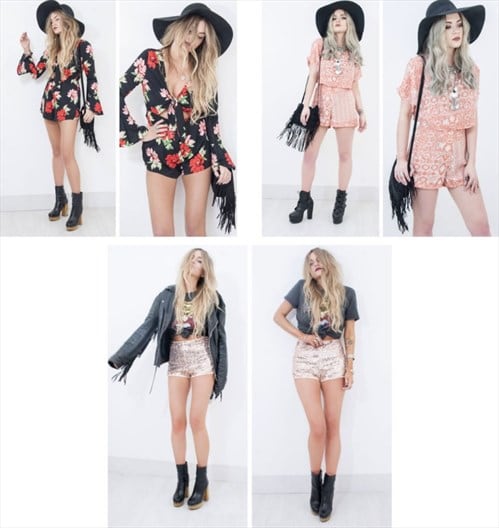 Festivals are the perfect opportunity to play about with different patterns and prints. We love the classic prints here at Little Lies; florals, paisley and of course glitter. Our Bali Batic two piece is perfect for wearing as a co-ord or you can switch it up with band tees or denim shorts to create different looks. We are also obsessed with mixing a band tee with a glitter hot pant, especially when you add a badass leather jacket to rough it up.
Come check out all of the amazing pieces in this blog at our Little Lies Boutique on ASOS Marketplace and whatever Little Lies looks you pull together, be sure to tag us in your pictures – @shoplittlelies
We will see you again next year Coachella,
Love,
Little Lies x