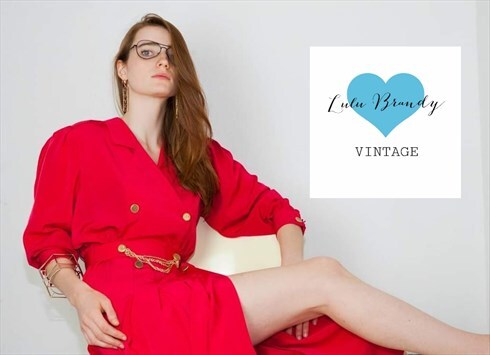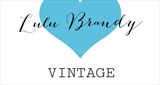 Nottingham, UK
Established in 2011, Lulu Brandy Vintage sources premium Vintage & Designer classics from the 1950s to...
Aquascutum: A very British brand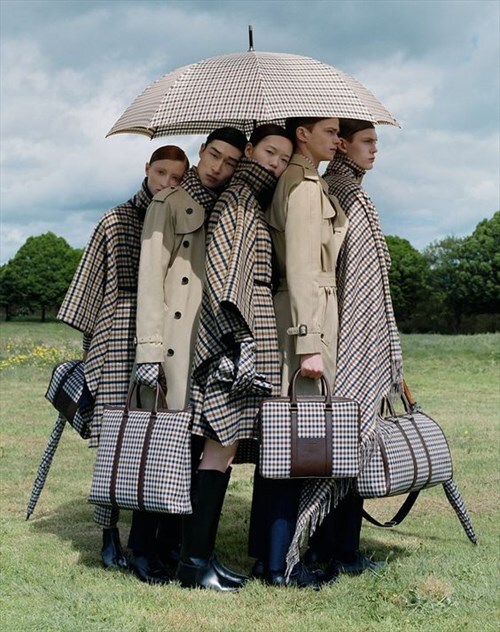 Before there was Burberry there was a small shop in London's Regent Street when tailor John Emary began to sell his men's clothing. It was two years later in 1853 that Emary developed a new fabric technology, creating a water resistant textile and hence the brand name Aquascutum was coined, literally translated as 'water shield' from the Latin words aqua (water) and scutum (shield).
The quality of Aquascutum were soon noticed by the elite of the era, with King Edward VII himself owning a coat in a Prince Of Wales Check. In 1857 Aquascutum received a royal warrant i and a women's range followed in 1900.
Word of Aquascutum's functionality and popularity spread, with Aquuascutum creating clothing for soldiers fighting in the Crimean, First and Second World Wars and even becoming popular with the Suffragettes. Famous Aquascutum lovers included politician: Winston Churchill and A list, actor: Michael Caine. Aquascutum, the brand radiates a stylish image of power and success whilst remaining practical and easy to wear, even continuing to develop and bring out new technologies such as wind resistant fabrics hailed by the first explorers to climb Mount Everest.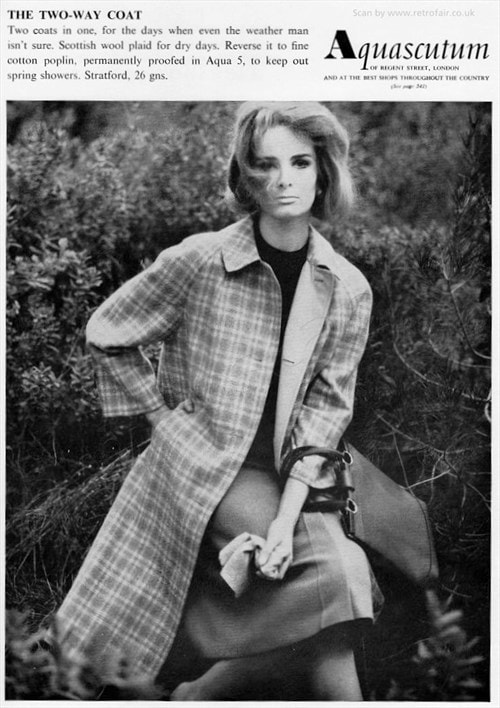 Today, Aquascutum and its signature print, contunues to be at the forefront of British heritage brands, simultaneous with luxury fashion with celebrity fans including fashion influencers Soraya Bakhtar, our very own, Princess kate: Duchess of Cambridge and the super cool, Alexa Chung.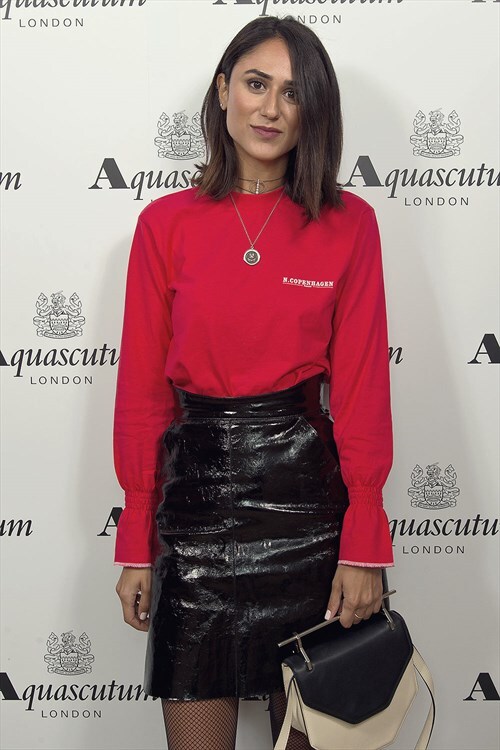 Here at Lulu Brandy Vintage we specialise in handsourcing British heritage brands. We stock a wide range of vintage Aquascutum pieces from classic Aquascutum macs, coats and blazers to timeless accessories.
SHOP OUR RANGE OF VINTAGE AQUASCUTUM HERE