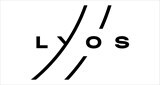 Minsk, Belarus
LYOS is a growing family brand that focuses on eco-friendly and sustainable fashion, based on the quality...
La Dolce Vita
Introducing a new story – a walk for two. Spontaneous and sincere. Where two know each other well and the rest are a little peek-a-boo.
These two are partners and accomplices. Today their plan is to explore the city, wrapped in down jackets, and tomorrow they'll explore the world, bringing a pair of jumpers and trousers with them. For breakfast on the terrace.