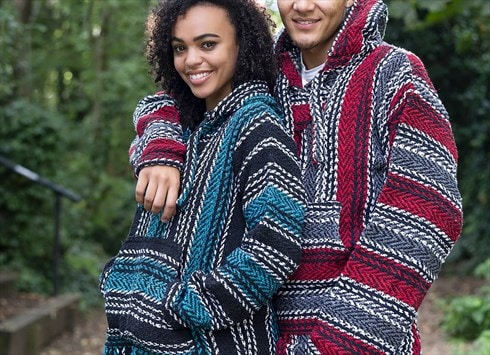 Manchester, UK
MADEINMEXI.CO was founded in 2018 with the plan to bring baja hoodies and other unique products from...
About Us madeinmexi.co
If you've ever visited Mexico, or simply watched a movie about Mexico, then you already know how beautiful the country is. If you haven't, well there's still time to get on the internet and take in all of the beauty. The one thing most tourists love to do when they visit Mexico is shop. From hand crafted hoodies to colourful blankets, there is no limit to the beautiful souvenirs you can find in the North American country.
I visited Mexico for the first time in 2015. I was volunteering as an English teacher in Oaxaca, a beautiful city located in Southern Mexico. Oaxaca is easily one of tourists' favourite cities to visit in Mexico. From the colonial era structures, to Native American cultural sites and festivals, Oaxaca is definitely one of those places we should all have on our bucket lists. The instant love I felt for this city inspired me to look at Mexico as a whole. Mexico's rich cultural heritage has spanned thousands of years. All thirty-two states of the country have varying histories and folklore's that add to their appeal. Each state in Mexico is known for producing certain products and being masters of certain crafts. In fact, if you took the time to travel across the states, you'd be going home with at least thirty different folklore's and cultural souvenirs form each of the states.
Once I had discovered all of this, I knew that there was no way I was going to keep all of this beauty to myself; and that's how Made In Mexico was born. Two years after my first visit to Mexico, I finally decided to bridge the gap between Mexico and Europe. Made in Mexico is committed to providing her customers with unique and authentic products sourced from all around the country. We work closely with artisans and local craftsmen to ensure that not only are our products of the highest possible quality, that they are also ethically sourced and produced. Some of the products available in our marketplace include Baja hoodies, jumpers, blankets, satchels, rucksacks, and rebozos. All these products have an obvious cultural flair and they are uniquely Mexican.
Currently, we ship to all European countries. For UK deliveries, we offer free shipping on all orders. Orders to other European countries may take longer. At madeinmexi.co , we make sure that all our clients are satisfied with their orders. So, if you have issues with certain deliveries or you simply need more information on certain products, do not hesitate to reach out to us on hola@madeinmexi.co.
You can see our range of Baja Hoodies and Drug Rugs on our website and you can also learn about them in this blog