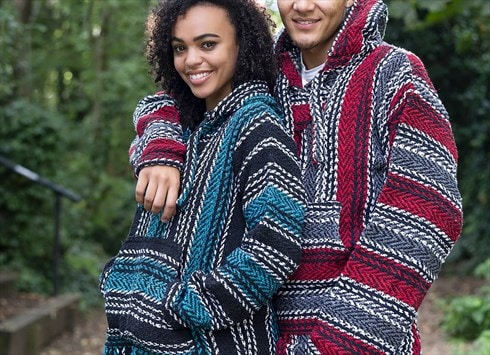 Manchester, UK
MADEINMEXI.CO was founded in 2018 with the plan to bring baja hoodies and other unique products from...
How Skateboarding Has Influenced Fashion
How Skateboarding Has Influenced Fashion
Despite skateboarding being considered as an outsider sport and subculture contrary to society at large, it has unassumingly influenced mainstream culture and industries more than most would have expected. Skateboarding has left a lasting print in fashion, music, and film even though its origins were based on a counterculture ideology.
The skateboarding culture itself did not originate with an aim or desire to be a fashion trendsetter or global influencer of cultural norms; it has managed to shape and influence youth culture movements, pop, and street culture.
The Origins of Skateboarding
Skateboarding developed around the late 40s as an alternative sport and pastime for surfers in California when the waves were less ideal for surfing. This saw the rise of a skateboarding wave originally termed side surfing as skaters utilized the sidewalks to skate.
Skateboarding rose to popularity in the US in the late 70s and was practiced by a small group of individuals outside conventional societal norms, circles, and trends. During this era, punk rock was also developing, and the two counterculture philosophies gave rise to a fusion known as skate punk.
Initially, most skateboarders wore clothes based on convenience and what worked for the sport and pastime. At the time, skating dress codes were a combination of shorts, T-shirts, and socks and were hardly a fashion statement. Over time, as skateboarding became popular, the dress code became more distinct. The sport and its cultural practices became accepted as a trend and came out of the margins of society.
Major companies decided to hone in on the trend to grow their businesses with respect to youth clothing. Major clothing lines and brands that joined the new market hot seller where Supreme, DC, Volcom, and Thrasher in the late 21st century. The new fashion wave known as skatewear, influenced by the skateboarding culture, brought in a contemporary style that included jeans, hooded jumpers, street-inspired clothing and large graphics that have found a home in fashion.
Skater styled designs were symbolic of the skater culture and lifestyle but have become fashion favorites with celebrities like Justine Bieber and Rihanna also rocking skatewear.
Skateboarding means different things to different people; it is consider a sport although not operating as a typical competitive sport. Skateboarding is also a means of transport, and many casually skateboard as a pastime.
Skateboarding as a Subculture
It is also a subculture running parallel to mainstream culture, dictating a certain way of life, interests, dress code, and values that are sometimes considered divergent from the norm.
Skateboarding as a Pastime and Sport
As well as being a subculture, skateboarding is a sport, art form, and form of recreation that many youths and young adults love to participate in. The great thing about skateboarding is that it is a self-taught pastime, even if you cannot get a private coach.
To get started, go to your local skate shop, and pick up one the skateboard decks they sell, get a well-fitting helmet, wrist guards, knee pads, elbow pads, and good quality closed shoes with a slip-free sole. You can start with the basics of skateboarding at home and gradually progress to more challenging skateboard moves that can be practiced at skate parks.
Skateboarding is considered an extreme sport that involves balancing on a skateboard while performing challenging moves and tricks. It is not a conventional sport as it does not have a strict set of rules, and does not require referees. It has various categories and competitions such as street-style competitions and vertical events.
Skateboarding has come a long way as an outsider sport to now being pegged to make its Olympic debut at the Tokyo 2020 Games, which had to be postponed because of the current COVID-19 global pandemic.
Fashion Trends Influenced by the Skater Culture
Skater fashion rose to the heights of mainstream fashion in the 90s. Skater fashions were dominated by plaid shirts, loose ripped jeans, waist chains, éS shredded shoes, Girl shorts, and black Vans Half Cabs. In the 90s, the skateboarding culture was strongly associated with this dress code, and dressing in this type of regalia automatically meant you part of that niche and group of people with a shared ideology.
Nowadays, the strong links between skater dressing and the ethos of skateboard culture are very much blurred. Skatewear is now a broader fashion trend popular among both young and old. Many celebrities also enjoy dressing up in the latest skater fashion. There are many modern representations and expressions of the skater culture, which also shares some common elements with surfer culture. Many well-known and reputable brands have skateboard clothing lines. Skatewear is also influenced by streetwear and sportswear trends, and there is a rapid wave of fashion transformations happening in these fashion categories.
Latest Skater Fashion Trends
Go to 90s skater clothing has been replaced with more neo- urban styles. Denim jeans have been traded in for black, grey, or other less bright jogger shades. Joggers offer comfort and freedom of movement. Other popular options include cargo or chino pants, or shorts.
Caps were iconic at the onset of skater fashion, but they have been replaced by the more fitting skullcap beanie, which gives a cleaner, more fashion-forward look, also taking over from the looser fitting beanie version.
Skater footwear has also changed. In addition to the Vans, sneakers have become a skater go to with influence from both sportswear and streetwear. Popular colors include black and white.
There are also high-end fashion releases inspired by the skater design. Modern skatewear is a hit among non-skateboarders, with many people recreating skater looks, mixing and matching different skater styles to come up with their own looks.
What Are Baja Hoodies?
One current hot new unique fashion trend originally influenced by a hippie subculture is the Baja hoodies, otherwise known as drug rugs. The Baja hoodie is a Mexican-styled jumper or poncho with a single front pocket that has become a huge hit. The name drug rug comes from the fact that they were initially made of hemp. However, these days the Baja hoodie is made from various fabrics such as acrylic, polyester, wool, cotton, and even recycled material.
The Baja Hoodie has a peculiar yet cool style and come in various knitted patterns and boho designs and look like a cross between a blanket and a poncho. They are great on cooler days with warmer colored pants or blue jeans or can be worn in traditional surfer styled casual attire with shorts and flip-flops. You can give your Baja hoodie a smarter casual look by mixing it up with smart casual pants and shoes.
This Mexican blanket styled hippie hoodie is all the rage offering new, fresh, and authentic skater inspired clothing original. It has become a fashion statement among the youth and a go to piece in the wardrobe of many young people. Originally made in Mexica, the Baja hoodies rose in popularity in the 70s when surfers returning from Baja California, Mexico brought them back from their trips and started wearing them at the beach.
Since they were initially synonymous with a hippie subculture and a cholo lifestyle, people wearing them were labeled as stoners. This is not the case now; the Baja hoodie has evolved into a casual, laid-back fashion-piece popular among many college students. You can also spot people of all ages rocking this effortless boho chic hoodie.
Skateboarding culture developed into a way of life, with its set of norms, rules, and dressing style. The culture ran parallel societal norms and practices but oddly enough, once quite distinct, its unique clothing and style trends began to re-enter mainstream culture and influence global fashion trends in what we now call skater clothing or skater wear.