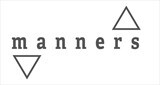 london, UK
Manners London was founded to celebrate women of every shape & size. The collection of jumpsuits...
Here's to the apple-bottomed-big-hipped-peachy-mammas!
As a larger than average, apple bottomed big hipped strong legged girl most of my life has been spent longing for a shape and size I would never, could never be. And that wouldn't even suit me if I did manage to starve and poison myself to get there. Not only did the world except and respect only girls of slight frame but to top off my current insecurities about my size I married a man who was a serial cheat and moved to Asia where they kick you out of shops for being too large!
I used to see a massage girl, Sari, twice a week when I lived in Asia and every single visit she would comment on my weight (without fail) 'Tambah gemuk ya Bu"? – You got fatter yeah?
So, being one to try and accept all cultural differences I took it and bit my tongue, for quite some time.. Months even. Then one day she caught me on one of my dark days (which I'll cover in more detail another time) . So, very politely I explained to her that in my culture, it was fine to say someone had got thinner but really never ever OK to tell a woman she had got fatter. At this she tilted her head to one side, looked at me like I was an actual mad woman and said with a quizzical look on her face; "But Ibu, if I say you look thinner, you'll eat EVEN more, then be EVEN fatter"!!
So, its not surprising that I am all over the revolution of the curve.
We made it ladies!
We made it through the era of tissue eating and diet pills and now we can rise. Now is OUR time! So grab those shorts that you were told were too short, and that dress with a dangerously low cut back and celebrate your perfect peachy self.
T0 the curve revoloution….long may it last!