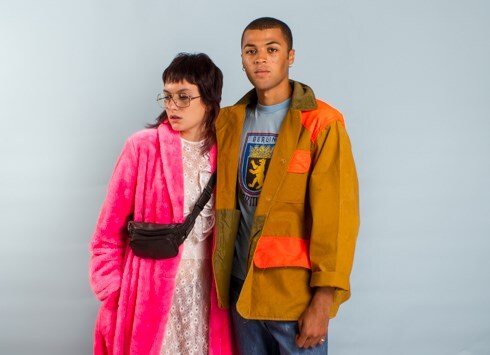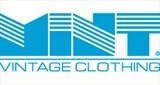 London, UK
Mint is renowned for our unique collection of fashion-forward vintage. Our carefully selected products...
Bag Lady
We all know that great feeling of having bought a new bag and moving all our personal belongings from the old one to the new one. It's like getting a haircut; it might just change your attitude and motivation as much as your appearance. With the spring weather still seemingly far away we may not be able to swap our heavy coat for a lightweight pastel blazer, but a new bag will give you that feeling of new and fresh we are all craving right now. We have a huge collection of vintage bags for every occasion, from practical daytime uni/work satchels to glamorous evening clutches, all you have to decide now is: black, or brown?
THE PROPER BAG
The proper bag is worth investing in as it will most likely become your new best friend. Make sure it's real leather, because an everyday daytime bag takes a lot of beating and leather will only look better whilst plastic may fall apart. This bag is perfect for work or uni, it will fit all your essentials including your iPad or small laptop.


BLACK: Vintage leather shoulder bag from Mint, £40
BROWN: Vintage leather satchel bag from Mint, £60
THE BACKPACK
If you have been near East London recently you will know that the backpack is the hipster item to sport right now (Seriously, it's like an army of them!) This may have something to do with the fixed bike trend, as it's a practical choice whilst one wheels. And with the sports trend coming on strong this S/S the backpack will be your perfect accessory!


BLACK: Vintage leather backpack from Mint, £45
BROWN: Vintage leather backpack from Mint, £40
THE 60'S BOX BAG
This classic bag shape is going nowhere soon. We love the box bag, mostly because it is perfect for that day to evening look. It's big enough to fit your essentials, but elegant enough for chic post-shopping cocktails.


BLACK: Vintage 60's box bag from Mint, £28
BROWN: Vintage 60's leather box bag from Mint, £40
THE CLUTCH BAG
Let's be honest, it's not always big enough to fit everything you need for a night out. BUT, it is the most elegant accessory we know, and it CAN work as a nice prop on the dance floor (rather than unintentionally smacking people in the head whilst twirling with a long strap shoulder bag). We suggest you leave your wallet home and put your money and cards in a smaller purse or a built in coin pouch for ultimate use of space.


BLACK: Vintage 50's leather clutch from Mint, £30
BROWN: Vintage Etienne Aigner leather clutch from Mint, £48