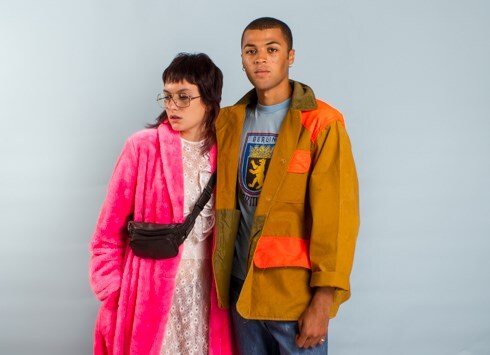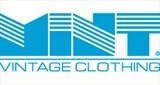 London, UK
Mint is renowned for our unique collection of fashion-forward vintage. Our carefully selected products...
HALLOWEEN SPECIAL: Polanski, Bergman, Hitchcock and Kubrick
We are huge fans of the gothic darkness, madness and fear that is Halloween. But forget witches, aliens and vampire costumes, this year we are taking inspiration from our all time favourite horror movies and believe it or not, there's not a zombie in sight.
Humans can be very scary too.

Vintage knitted sequin dress from Mint, £95
Carole Ledoux in REPULSION (Roman Polanski,1965)
There are cracks in this world and Carole Ledoux is obsessed with them. This costume does not only allow for big 60's eye make up and a blond wig but cute 60's dresses, white tights and a constant use of the telephone. Crazy can be very, very pretty.


Vintage Bill Blass shift dress from Mint, £80
Vintage 60's shift dress from Mint, £60
Marion Crane in PSYCHO (Alfred Hitchcock, 1960)
If you want to be really creative perhaps dressing in a shower curtain is the most appropriate costume for becoming Marion Crane. Feeling it might get a bit chilly we suggest a sexy LBD, some curls in your hair and most importantly, constant fear in your eyes.


Vintage 60's little black dress from Mint, £60
Vintage wool dress from Mint, £85
The Twins in THE SHINING (Stanley Kubrick, 1980)
Convince your best friend to wear a matching doll dress with a bow at the front, put some knee socks on and voila, the transformation is complete. For that extra spooky feeling, hold hands and wave to people instead of saying hi.


Vintage 60's polka dot dress from Mint, £48
Vintage 60's velvet mini dress from Mint, £65
Death in THE SEVENTH SEAL (Ingmar Bergman, 1957)
Running out of time? Go as Death himself. For a quick fix wrap yourself in black fabric, make sure you're pale as, well, death, and find some sort of axe like stick to carry around. Have more time? We think the interpretation of Death is fairly open. Black is of course key but no one can really object to you interpreting Death in a stunning gothic gown. Is not like they've ever met him (or her?).


Vintage evening maxi dress from Mint, £80
Vintage feathered evening gown from Mint, £185