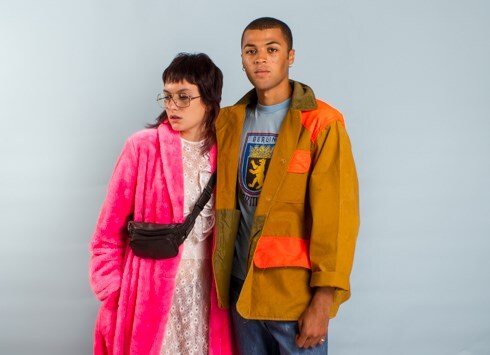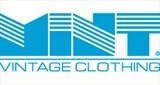 London, UK
Mint is renowned for our unique collection of fashion-forward vintage. Our carefully selected products...
MINT ♥ Wes Anderson
He's done it again, Wes Anderson's most recent film Moonrise Kingdom is just as lovable as his previous films. Set in the 1960's the film follows troubled book loving pre-teen Suzy (Kara Hayward – our new idol) and equally troubled boy scout Sam (Jared Gilman) on their quest to run away from annoying little brothers, mean friends and parent's silent arguments. The search for the missing couple begins, with Bruce Willis as police officer Captain Sharp, Bill Murray as Suzy's confused dad Walt Bishop, Scoutmaster Ward (Edward Norton) and an emotionally alienated Tilde Swinton as the Social Services representative. Dare we say, the best cast ever! (Even Jason Schwartzman appears towards the end of the film, brilliant as always.)
There is so much to love about Wes Anderson's films, but what he does best is creating characters, and with the strong and quirky characters comes amazing costumes. Here are our top five favorite outfits from his films, and yes, we think you should adapt them instantly!
SUZY IN MOONRISE KINGDOM


THE LOOK: Suzy nails geek chic in her 60's Peter Pan collar shift dress.
Must have accessories: Binoculars, cute cat and a suitcase filled with books.


THE MINT VERSION: Vintage denim dress from Mint, £35
RICHIE IN THE ROYAL TENENBAUMS


THE LOOK: How can we ever forget the classic 70's meets tennis look that Luke Wilson sports in The Royal Tenenbaums. Must have accessories: Pilot shades and sweatband.


THE MINT VERSION: Vintage 70's towel polo from Mint, £28
MARGOT IN THE ROYAL TENENBAUMS


THE LOOK: A simple 60's Lacoste tennis dress and a tan fur and there you go, you've created Margot's melancholic yet rock'n'roll look. Must have accessory: EYELINER, half a finger and a hair clip.


THE MINT VERSION: Vintage 70's striped shorts fro Mint, £28
JACK IN THE DARJEELING LIMITED


THE LOOK: So, this look is all about the luggage. Luis Vuitton may have designed these bags but we think you should go all DIY on a vintage bag (don't forget your initials!)


THE MINT VERSION: Vintage briefcase from Mint, £35
STEVE ZISSOU IN THE LIFE AQAUTIC


THE LOOK: Is it just us, or does Bill Murray's hat look an awful lot like the hats being sported by various hipsters all over East London? We knew he'd be a style icon one day. It's all about nautical vibes with this one. Must have accessory: beard.


THE MINT VERSION: Vintage striped shirt from Mint, £25
All snapshots from films taken from IMDb.