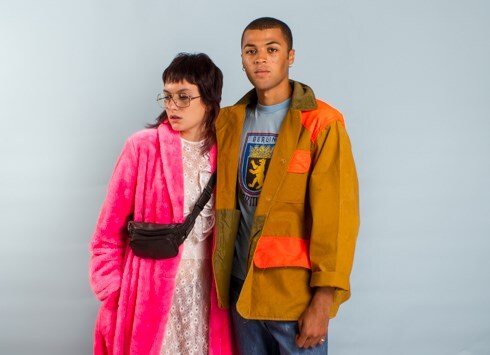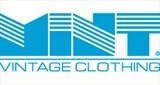 London, UK
Mint is renowned for our unique collection of fashion-forward vintage. Our carefully selected products...
Smells Like Teen Spirit
Nirvana and Grunge. My So Called Life. Ripped jeans and wolf t-shirts. Britpop and the Union Jack.
Yep, we are a bunch who grew up in the 90's.
There is a brilliant 90's inspired shoot in the latest issue of ASOS Magazine and we were lucky enough to have one of our backpacks featured. The shoot made us so excited about this new found nostalgia for our own teen angst that we pulled together some pieces to make a few looks celebrating the denim, the plaid, the chunky knit, the heavy boots and all other things 90's.

Backpack by Mint Vintage
Picture from ASOS Magazine
1991 – Plaid on Plaid


Vintage checked dress from Mint, £48
Vintage Lee checked shirt from Mint, £35
90's leather boots from Mint- Coming Soon
1994 – Bleached denim


Vintage Lee checked shirt, £35
Vintage 90's Wrangler jeans from Mint – Coming Soon
Vintage 90's hooded faux fur from Mint, £65
Vintage 90's leather backpack from Mint, £45
Vintage black leather boots from Mint – Coming Soon
1997 – Knit and leather combo


Vintage leather boots from Mint, £60
Vintage leather biker jacket from Mint, £110
Vintage dress with checked skirt from Mint, £48
Vintage wool jumper from Mint, £48
Vintage leather backpack from Mint, £40
1999 – The body con dress


Vintage 90's knitted dress from Mint, £48
Vintage checked wool blazer, £45
Vintage wool jumper from Mint, £35
Vintage ankle boots from Mint, £45
(Btw, we also listened to Spice Girls)