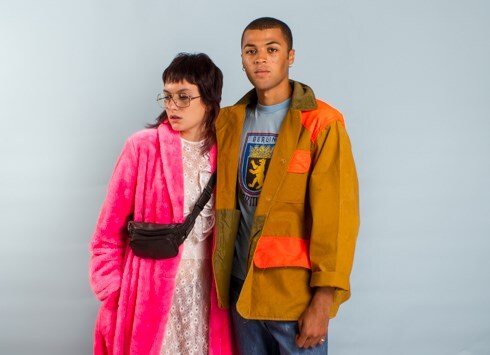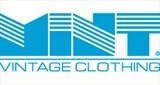 London, UK
Mint is renowned for our unique collection of fashion-forward vintage. Our carefully selected products...
Style Icon: Madonna
With Madonna playing in Hyde Park next week we thought we'd dedicate a blog to the ultimate it girl and style icon of our generation. Influencing both music and fashion since she released her first single Everybody in 1982, Madonna has been a force to reckon with. Now in her fourth decade of releasing music, she is as provocative and fashion forward as ever. With long term collaborators Jean Paul Gaultier and Givenchy designing some of her recent stage outfits, Madonna's pulling power in the world of fashion is not going anywhere but up.
You can't think of 1980's fashion without thinking of Madonna. Ever the style chameleon she evolved through the throw back new romantic, corsets and lace of Like A Virgin to 80's party dresses, blonde hair and black eyebrows in True Blue and Lingerie as outerwear in Like a Prayer.

Madonna rocking up in a lace top in Desperately seeking Susan
The Mint Version: Vintage pastel lace top from Mint, £28

Madonna looking lovely in Leather
Get the look at Mint: Vintage 80's Leather jacket from Mint,£85
Entering the 90's, and with the release of Vogue and Express Yourself Madonna shifted into old Hollywood Glamour with sharp tailoring and conical bras. Throughout the 90's she would move through to the provocative leather and bondage of Erotica and Human Nature, flasher macs and revealing underwear in Justify My Love, 40's style as Evita and hippy chic of Ray of Light.

Blonde Ambition Tour
Achieve the look at Mint: 50's bra crop top from Mint, £25

One of Madonnas amazing looks of the 90's!
Achieve the look at Mint: 60's mini dress from Mint,£36
In the Naughties Madonna transformed from the all American, double denim and checked shirt wearing girl of Music to an English Lady of the Manor, in tweed suits, embracing all that is English. Seventies disco glamour dominated her Confessions on a dance floor-era with Farrah Fawcett flicks, sequins, ABBA and leotards.

Dance floor Queen!
Get the look at Mint: Vintage ruffle blouse from Mint,£28
With her most recent release the queen of controversy and re-invention is still expressing herself through fashion and music, something we salute her for. Because – Would the last thirty years of pop culture have been as interesting without Madonna? We think not.